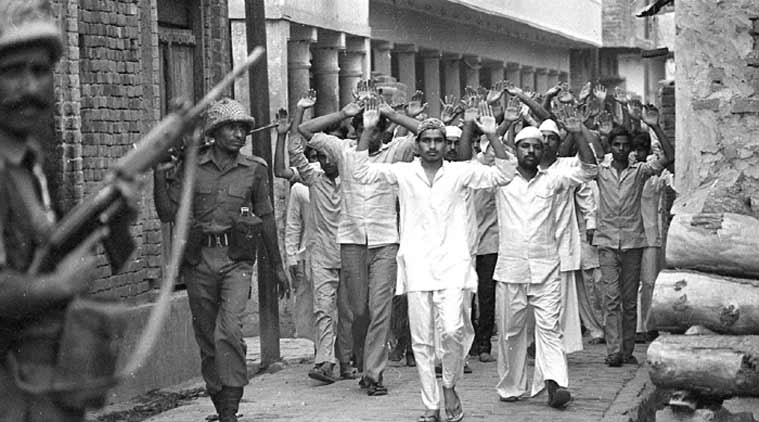 The sixteen Uttar Pradesh police personnel were accused in the massacre where over 40 Muslim were killed. (Source: Praveen Jain)
A Delhi court on Saturday acquitted sixteen Uttar Pradesh police personnel accused in 1987 Hashimpura massacre in which over 40 Muslim were killed.
Additional Sessions Judge Sanjay Jindal acquitted sixteen Provincial Armed Constabulary (PAC) for the charges of murder under the IPC.
The court said that the prosecution has not been able to establish the identity of the suspected policemen. Rehabilitation of victims in the case was referred to legal services authority.
In 19878, over forty Muslim men were killed during riots in Meerut city after they were picked up from the Hashimpura Mohalla of the city allegedly by personnel of the 41st company of the PAC during a search operation.
The chargesheet in the case was filed before Chief Judicial Magistrate (CJM), Ghaziabad in 1996. The case was transferred to Delhi in September 2002 on the order of the Supreme Court following a petition by the families of the massacre victims and survivors. Three of the 19 accused had died during the trial.
http://indianexpress.com/article/india/india-others/1987-hashimpura-massacre-delhi-court-acquits-16-up-cops/