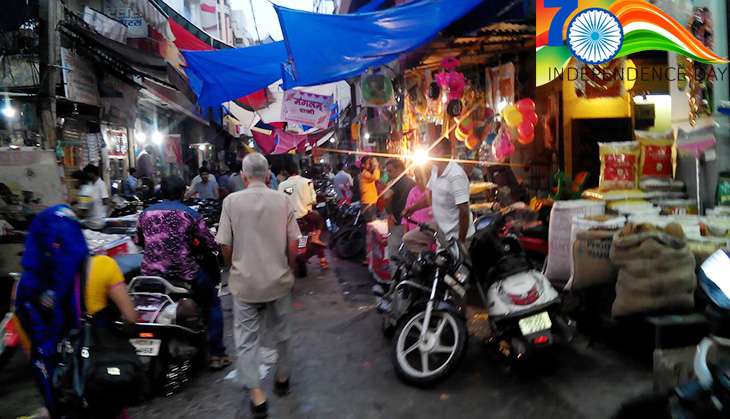 On the occasion of India's 70th Independence Day, Catch asks the question: how free are the people of the country's hinterland, and what freedoms and facilities would they like to enjoy?
To answer this question, we have chosen locations within approximately 70 kilometres from the national capital. Here's the real picture from the ground.
India may be celebrating 70 years of independence, but many in the country still struggle for their basic rights.
Whether this because of women being seen as inferior or the result of women breaking free in patriarchal Haryana, it's hard to tell. But this is the city's biggest drawback, and the women in the area have decided that they have had enough.
LIVING WITH EVERY DAY HARASSMENT
Recently, Nitika Singh* walked into her college in Palwal with some friends. A few local young men stood inside the campus, sprawled out, laughing and pointing at the girls. One of them started following Nikita, passing lewd comments and trying to get her attention.
"It has become a daily affair. Boys from villages would walk into the campus without any fear, and try to harass us," she told Catch.
That day, Nikita and her friends walked up to the college authorities. "A major scuffle broke out, with the boys refusing to leave the campus. The college administration called the police," she said.
An FIR was lodged and police vehicles began patrolling the area for a few days. Slowly, the boys stopped coming. "Police patrolling outside the college is infrequent now. Once it stops, I fear these locals will be back," she said.
Archana Sekhawat*, a third-year student at Apeejay Stya University, had similar views to share. "Locals would often walk into our campus, teasing women and passing lewd comments."
When Catch spoke to Palwal Superintendent of Police Rahul Sharma about the incident, he said since the colleges lay on the Sohna-Palwal Road, the matter belonged to a Gurgaon police station. When we pointed out that locals from Palwal were harassing the women, he still insisted that it fell under the Gurgaon district's jurisdiction.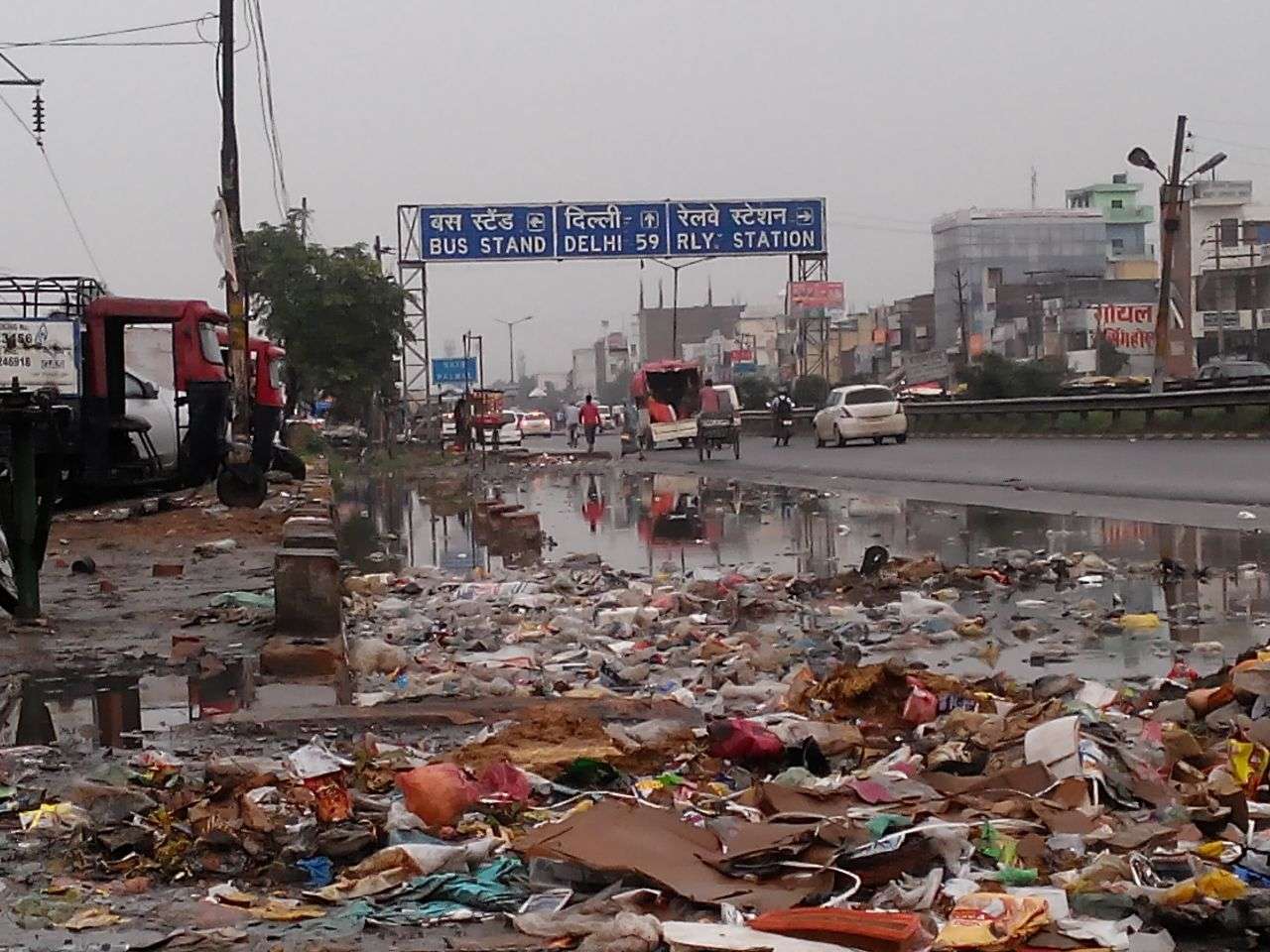 Palwal has also been facing severe sanitation issues
THREAT AT PUBLIC PLACES
These instances of eve-teasing are not limited to college campuses.
Most of the women Catch spoke to, felt uncomfortable travelling alone in the railway station, bus stands and markets.
Nidhi Chhikara*, who works in Delhi, frequently goes home to visit her parents in Palwal.
"I was visiting my parents and commuted by local train. Two decent-looking guys walked close to me from the opposite direction. One of them started brushing his hand against my thigh. I got really furious and hurled out a few abuses in Hindi. I thought that would scare them off. But to my surprise, they turned back and started staring at me, without any fear," she said.
She was even more shocked at what happened next.
"Some women were standing close and started talking loudly. They blamed me for being 'badtameez' and a loudmouth who just wanted to invite trouble. One of them even said, "Aurato ka chup rehna hi theek hota hai (women are better off keeping quiet)". Hearing this just made me feel miserable for them. These women still believed in and encouraged the orthodox way of living – where men can say and do anything," she said.
"Boys or men, no matter what age group they belong to, would stare at you in a way that's not at all comfortable. They would not shy away from passing lewd remarks and can even try to touch you," she added.
Jayalakshmi*, a school teacher in Palwal, said that eve-teasing and casteism were the two biggest challenges for the town.
"The development in Palwal since independence has been pretty superficial. Though there's been progress in every field, the mentality of the locals hasn't changed. Villagers from nearby areas spoil the entire atmosphere of the city," she said.
Video: In June 2016, two girls from Palwal, fed up of sexual harassment, ended up crying in front of Haryana CM during a public discourse.
Haryana is infamous for its skewed sex ratio. According to the 2011 Census, there are just 879 females per 1000 males in Haryana, making it the state with the worst sex ratio in the entire country.
Which is why, in January 2016, when Haryana Chief Minister Manohar Lal Khattar claimed the number of girls has crossed the 900 mark, it made headlines across the country.
Khattar credited the achievement to the state's 'Beti Bachao Beti Padhao' campaign.
Prenatal sex determination was banned in India in 1994. But that doesn't stop residents of Palwal from overturning the rule to find out the sex of the foetus. "Many residents here still go out in search of hospitals where they can get it done," said Jayalakshmi.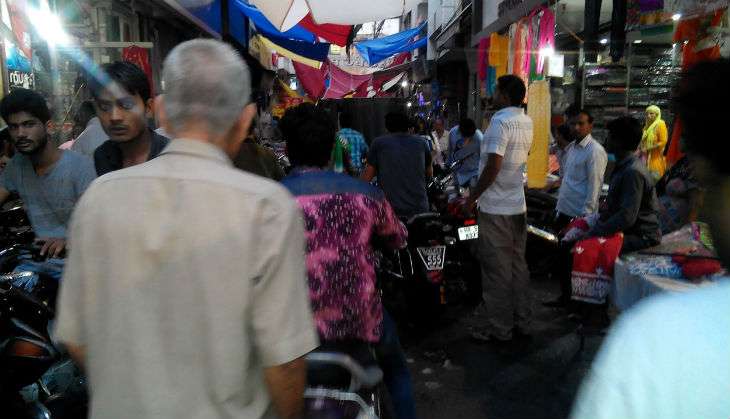 Most women Catch spoke to are scared of going to marketplaces alone
WE'RE FULLY AWARE OF THE PROBLEM: SP PALWAL
Women's safety in Palwal has kept the police on its toes too. When asked, Palwal SP Rahul Sharma admitted to growing incidents of sexual harassment.
"We are fully aware of the problem and have taken into custody a large number of boys engaging in such activities. We have deployed several female constables to monitor all this. Secondly, we are also deploying PCRs and riders outside schools and colleges to prevent such incidents. Any individual found involved in such activities are immediately taken into custody," he said.
When we asked about the number of cases of eve-teasing on roads, Sharma said: "I don't know the exact number of cases, but we are taking affirmative action on the same. Just today, three to four boys were arrested by a lady SHO (station house officer) for eve-teasing outside a college."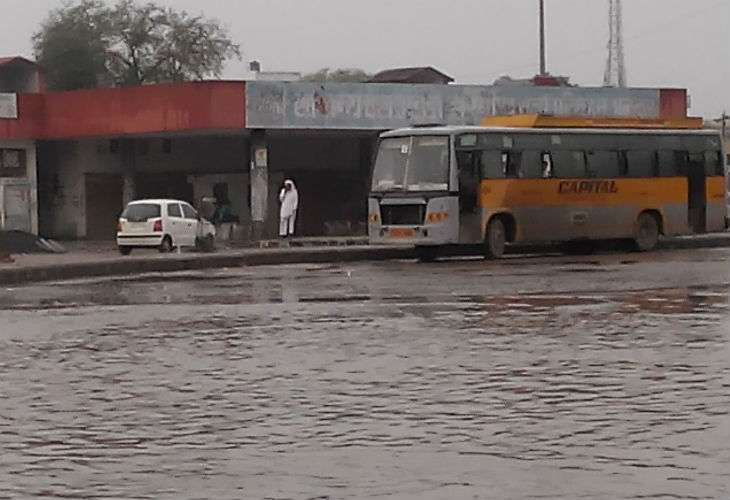 The city is currently facing massive water logging
*All names have been changed to protect the identity of the women.
Edited by Blassy Boben
http://www.catchnews.com/independence-day-india/