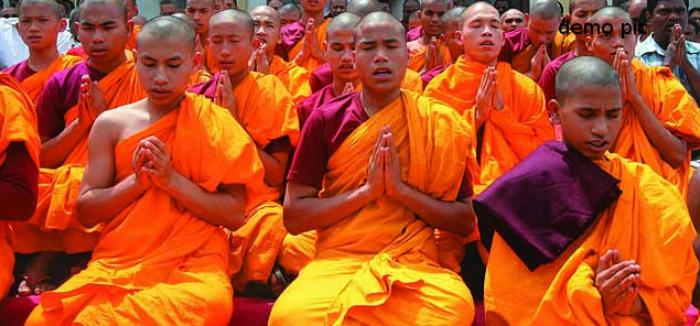 REPRESENTATIVE PHOTO: PATRIKA
The recent incidents of crimes against Dalits have exposed the underbelly of the discrimination and hatred that the community is still battling in certain regions of the country.
A few from the community are now looking at other religions for refuge. Two years ago, around 5,000 Dalits converted to Buddhism in Junagadh in Gujarat. On 22 October, 90 Dalits took the same path. The conversion took place at a programme organised by the Gujarat Buddhist Academy at the newly-built Dr Babasaheb Ambedkar Hall in Sonar Kui, Dholka, 30 km from Ahmedabad City.
According to a report published in the Indian Express, most of the Dalits who participated in the ceremony were between 20-35 years of age.
They took "diksha" from Bhikshu Pragnya Ratna, a Dhamma pracharak from The Great Ashoka Buddha Vihar in Porbandar, and general secretary of Gujarat region of Akhil Bharatiya Bhikshu Mahasangh. The function was reportedly attended by around 500 people.
After the conversion, the Dalits spoke about the "inequality and unscientific and superstitious rituals" in Hinduism.
One of the new converts, 27-year-old Bhamini Delwadia, an MBA holder said: "I believe in equality for all and do not find it in Hinduism. And I believe in the ideals of Dr Ambedkar, who himself converted to Buddhism while shedding Hinduism. Following in his footsteps, we have adopted Buddhism."
Bhamini's IIM post-graduate husband Kunal, his parents – Abhilash and Hiraben – and brother Rahul also converted to Buddhism during the function.
"We organised this programme as these 90 persons wanted to embrace Buddhism. Hinduism is full of superstitions where there is a system of caste-based hierarchy in which some people are considered untouchables," said Ramesh Banker, Secretary of Gujarat Buddhist Academy.
http://www.catchnews.com/social-sector/90-dalits-from-gujarat-convert-to-buddhism-citing-inequality-hinduism-crimes-discrimination-1445581530.html