Supreme Court must urgently hear and settle issues of privacy and exclusion raised in the context of the UID project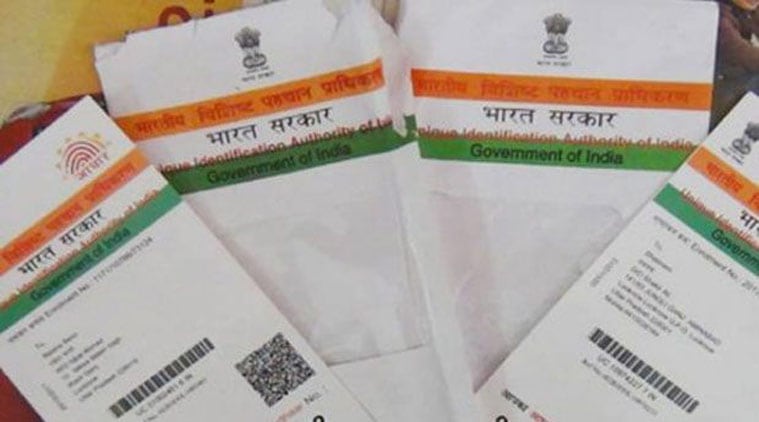 (Representational Image)Coercion, illegality, contempt of court and exclusion have become characteristics by which people recognise the UID project. It started with its use in PDS and LPG, but, by now, has spread like a contagion to all manner of databases. In just the last 20 days, the government has issued notifications at a frenetic pace making the UID number mandatory in a range of databases. Children are not to get their midday meal if they do not have their UID embedded in the database. Persons doing manual scavenging are not to be rehabilitated — as Bezwada Wilson has been saying all along, what they want is to bury their identity, and what they are threatened with is tagging them with this identity in perpetuity. Victims of the Bhopal gas disaster are threatened with being taken off the compensation list. Disabled persons are not to get skill training, or aids and appliances. Women rescued from prostitution are not entitled to rehabilitation till their numbers are in the system — making anonymity the first casualty. No rehabilitation of bonded labour without UID. No anti-retroviral therapy for HIV+ persons without the UID identifying them. And the list goes on.
All this is not just irrational, but it is also in violation of the orders of the Supreme Court's orders — six of them, starting from September 23, 2013 all the way to October 15, 2015. By this time, the government had said to the court that the people of this country do not have a right to privacy; the Aadhaar Act had been passed in March 2016 as a Money Bill so that discussion and difference would be rendered irrelevant; and private companies had been allowed free rein to make a business out of profiling people — companies with names such as TrustID and OnGrid. The Money Bill route has been used again to subdue Parliament and pass a Bill that makes the UID mandatory for filing income tax returns, and people threatened with the cancellation of their PAN cards if they do not provide their UID numbers.
It is difficult to deny that this matter has to be urgently heard and decided if people are to be left with any rights. Three judges had recognised this "urgency" when, on August 11, 2015, they asked that "the matter be heard at the earliest". This was reiterated by five judges on October 15, 2015. But none of them could have foreseen the epidemic of violations that is now so much in evidence.
The problems anticipated from the inception of the project have materialised, and got exacerbated. These include function creep (only, it is a gallop); surveillance; corporate interest in making business out of personally sensitive data; the dubious role of foreign companies including L1x Identity Solutions, Safran and Morpho, with their close relationship with the intelligence and defence establishments of their countries; profiling; tagging; problems with untested technologies including biometrics — which is failing everywhere, leading to exclusion from basic services and entitlements. India is to become data rich by making us leave digital footprints and give personal information to access services, private and public. Claims of savings are exaggerated, as the CAG, for instance, has found in relation to LPG. And, disturbingly, illegality and deliberate contempt of court have become distinctive features of this project.
The "mentioning" before the Chief Justice of India and his brother judges was to ask that the court hear the petitioners on April 3, to consider suspending section 7 of the Aadhaar Act 2016, because it is citing this that the government is running riot with its notifications, disregarding the orders of the court. The court appears to have been disinclined to give any assurance that the matter will be heard on April 3.
The confusion over whether the CJI's bench said that mandatory use of the UID for welfare is not permitted while it is okay to use it in filing tax returns or in bank accounts happened in the course of the court trying to read and see what the October 15 order says. That order, along with the August 11 order, is categorical that the UID can be used, only voluntarily, in six schemes, and nowhere else. And the October 15 order was given by a bench of five judges, and could not have been overridden by three judges, making the confusion unnecessary. Yet, what is disturbing is that such remarks are made amidst unfamiliarity of the judges with the issues that have been raised in a matter of such public significance, and in a matter affecting constitutional liberty and freedom. We saw this on February 6, 2017 when the CJI's court unquestioningly accepted the Attorney General's statement that the government intends to verify all mobile phones against UID numbers. The court was not told that a Constitution Bench had, on October 15, been approached with a similar plea, which had been refused.
These in fact explain why the UID matter needs to be urgently heard and decided. We know that both a parliamentary standing committee, in December 2011, and earlier benches of the Supreme Court over the years, have had serious problems with the project and its implementation. The court can no longer ignore the illegality and shrinking spaces for liberty that have become the defining character of the project.
http://indianexpress.com/article/opinion/columns/aadhar-card-uid-supreme-court-a-shaky-aadhaar-4591671/