All India | Edited by Nadim Asrar | Updated: February 17, 2014 21:31 IST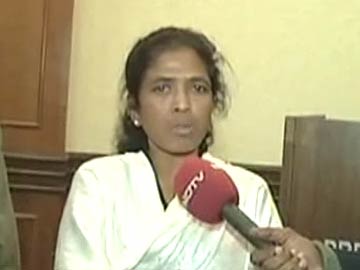 Tribal rights activist Soni Sori (File photo)
New Delhi:  A day after a senior Aam Aadmi Party leader said Soni Sori has been offered a ticket for the Lok Sabha polls from Bastar in Chhattisgarh, the party has denied fielding the tribal rights activist.
"Soni Sori is not even part of the party, forget contesting," AAP leader Sanjay Singh said.
"We asked her if she wanted to fight elections and she expressed her willingness. Charges against her are bogus. She has been targeted because she works for tribal rights," Mr Singh's colleague in the party, Prashant Bhushan, had said yesterday.
Ms Sori, currently out on permanent bail granted by the Supreme Court earlier this month, has been accused by the Chhattisgarh government of helping the Naxals in her state.
The 36-year-old activist was arrested and put in a Raipur jail in October 2011 for allegedly receiving money from the Essar Group on behalf of the Naxals.
Ms Sori had alleged that she was tortured and raped at the Dantewada police station after her arrest. The Chhattisgarh police had denied the allegations, claiming she fell in a bathroom.
Read more here — http://www.ndtv.com/article/india/aap-denies-fielding-tribal-rights-activist-soni-sori-from-bastar-for-lok-sabha-polls-484703?site=classic