PL SEND THIS COMPLAINT AT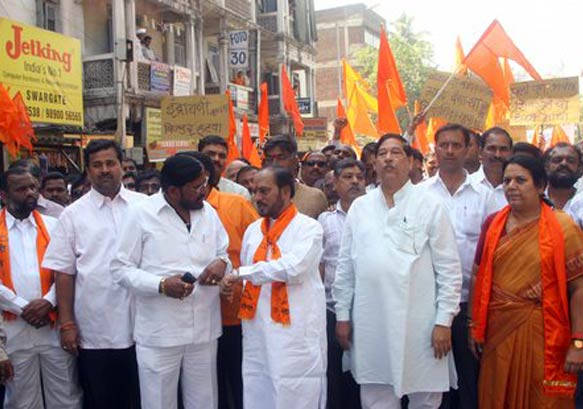 COMPLAINT TO ELECTION COMMISSION OF INDIA
Dear Sir,
This extremely inflammatory and hate ridden speech made by RAmdas Kadam of the Shiv Sena, while Narendra Modi and all other BJP–SS candidates sat on the dais in Mumbai on 21.04.2014 has come to our notice. All those present are liable for criminal action.
What does Ramdas Kadam say while Modi watches in Mumbai:-
" Jis Din Modi Pradhan Mantri banenge, uske 6 mahine ke andar Pakistan ko udhwast kar denge"
.." 5 lakh Musalmaan Azad Maidan mein jama hote hai, hamare auroton ke saath badsalookhi karte, abroo lootte, vaise logon ko theek sirf Narendra Modi kar sakte hai"..
Speech on BJP OFFICIAL WEBSITE made in MUMBAI ON 21.4.2014
We urge urgent action in this regard
The emails ids here– http://eci.nic.in/eci_main1/e-mailaddress.aspx