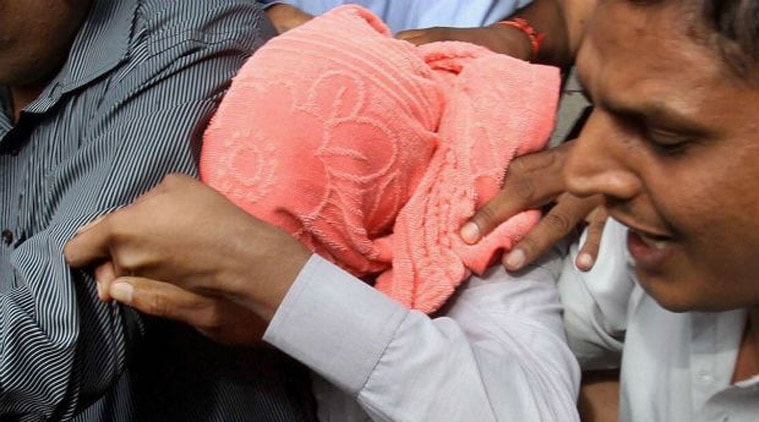 Cabinet has approved a proposal to try juveniles in the
age group
of 16-18 years accused of heinous
crimes
under laws for adults.
Reacting strongly to the Cabinet approval for a proposal to try juveniles in the age group of 16-18 years accused of heinous crimes underlaws for adults, lawyers, rights activists and socialworkers called it a "political" decision.
"This decision has nothing to do with facts. We are abdicating responsibility towards our children," said ProfessorVed Kumari at DelhiUniversity law faculty.
She added that the move would "create more danger to society". "A child going to jail at 16 and coming out at 26 or 36 will not be reformed. He will not have a joband will turn to a lifeof crime," said Kumari, adding that the proposal for the amendment had been "prompted by one child"—the juvenile accused in the December 16, 2012 gangrape case.
Kumari further said that the Parliamentary Standing Committee had also recommended against the proposed amendment. "It is strange that one Minister's say prevails over so many members of the Standing Committee," she said.
Bharti Ali of Haq Centerfor Child Rights said: "Article 15 of the Constitution recognises 'specially vulnerable' sections of society. Womenand children are both specially vulnerable. Discriminating between children is violative of the Constitution," said Ali.
Human Rights Lawyer Maharukh Adenwalla said the governmentwas "attempting to pit womenagainst children."
Adennwall added that the actual number of juvenile criminals indulging in heinous crimes is "very low."
"If you lookat NCRB datafor 2013, only 1.2 per cent of totalcrimes committed in the country was by juvenile offenders. Only 9 per cent of that 1.2 per cent were crimes such as murder and rape," said the lawyer.
In March 2014, a three-judge bench of the Supreme Court, led by then Chief Justice P Sathasivam, had refused to lower the age of juvenility. However, a different Bench headed by Justice Deepak Mishra in April last year had said that the Juvenile Justice Law could be "re-looked, re-scrutinized and re-visited, at least in respect of offences which are heinous in nature." In October, the same bench had also asked whether immunity from prosecution to juveniles shouldbe subjected to the nature of the crime.
http://indianexpress.com/article/india/india-others/activists-lawyers-criticise-change-in-law-for-juveniles/