Hema Malini was reportedly allotted the plot worth crores of rupees for a paltry Rs.70,000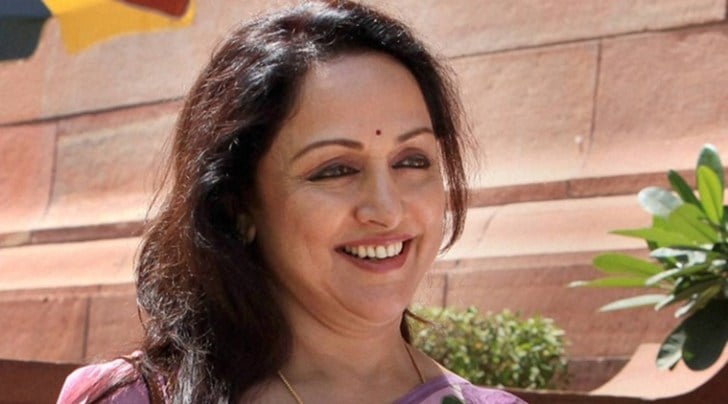 The Maharashtra govt had allotted a prime 2,000-sq-m plot to Hema Malini in the suburban Oshiwara area for her proposed dance academyBollywood dreamgirl Hema Malini's plans to start a dance academy on a plot of land in Mumbai's Andheri area hit a roadblock on Thursday, as an RTI activist accused her of land-grabbing.
Exactly a month ago, the Maharashtra government had allotted a prime 2,000-square-metre plot to the Bharatiya Janata Party Lok Sabha member in the suburban upmarket Oshiwara area for her proposed dance academy.
According to documents procured under the Right to Information (RTI) by activist Anil Galgali, Hema Malini was allotted the plot worth crores of rupees for a paltry Rs.70,000.
"Not only that, this is the second time Hema Malini has been allotted a prime plot in the Mumbai suburbs. Earlier, in 1997, the (then) Shiv Sena–BJP government had given her a plot of land, but she could not develop it due to CRZ (Coastal Regulation Zone) issues," Galgali told IANS.
He claimed that though Hema Malini has not yet returned the earlier plot, the current government has allotted her another plot.
Interestingly, Congress Rajya Sabha member Rajeev Shukla was allotted a plot in Andheri West, but following a controversy generated by then opposition BJP-Shiv Sena, he was forced to surrender it in February 2014 — just before the Lok Sabha elections.
The details of the allotment to Hema Malini from the Mumbai Suburban District Collectorate showed that she was given the land at only Rs.35 per square metre.
Moreover, she was allotted another plot of 1,741 square metres in the same locality in April 1997 for Rs.10 lakh, but since it fell partly under CRZ, she never developed it, nor did she raise 25 percent of the project cost, but continues to retain that plot, Galgali said.
In the new allotment, the Hema Malini Dance Academy's cultural complex project is expected to cost around Rs.18.49 crore for which she is yet to submit proof of availability of 25 percent funds and resources to raise the balance 75 percent.
The RTI reply said the academy has only around Rs.3.5 crore — less than the 25 percent minimum requirement, and it was unclear about the balance 75 percent.
Galgali has shot off a letter to Chief Minister Devendra Fadnavis pointing out the governement's 'benevolence' to Hema Malini, and how it was flouting the state's policy of taking back reserved land given to various organisations, but allotting a plot reserved for a garden to the BJP MP for her dance academy.
When Revenue Minister Eknath Khadse made the allotment on December 29, 2015, Hema had said how the matter had been buried in bureaucratic red tape for 20 years, but the new government expedited it in record time.
See more at: http://indianexpress.com/article/india/india-news-india/hema-malini-accused-of-land-grabbing-for-dance-school-in-mumbai/#sthash.vXw9YTvH.dpuf