Amid the ongoing #MeTooIndia movement, Mitali Srivastava Hough of Utopeia says she was targeted for speaking out about the alleged misconduct of her agency's other co-founder, Sudarshan Banerjee. Firstpost spoke with three women — two of whom are former Utopeia employees — who narrated specific instances of alleged harassment involving Banerjee. Meanwhile, a third Utopeia co-founder — Sean Colaco — has resigned, citing a conflict of fundamental values with the agency, days after four women posted allegations about Banerjee on social media.
According to an internal mail from 2015 that Firstpost has seen, Banerjee allegedly spanked the hands of two female employees after making them cover their bottoms — to "teach them a lesson on servicing (clients)" in the advertising world. They were allegedly made to stand facing a wall and asked to cover their bottoms "properly" following which they were hit on their hands with a scale to teach them what happens when they left their "ass open". It was, Hough said, a literal lesson in "covering one's ass".
When one of the women reported the incident to Hough in private, the latter was furious and wanted to raise it in front of the board because she felt it was her responsibility as a co-founder. Hough felt it was an instance of sexual harassment the company should address immediately. But the woman who testified to the incident in front of board, later accused Hough — in an email addressed to several senior members of the firm — of failing to protect her on previous occasions at work. She insisted that she did not "mind" what was done to her by Banerjee. Firstpost has reviewed these mails.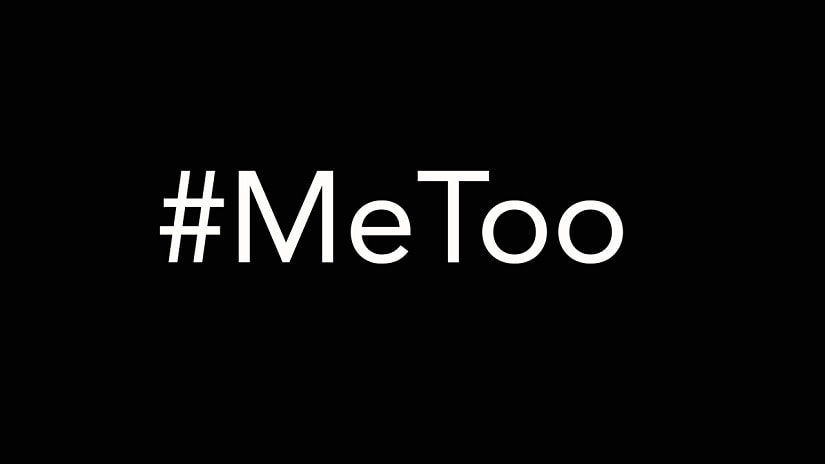 The woman wrote: "Yes, I agree it's abuse, but not sexual abuse/harassment. If in the presence of the same people it was not a problem more than two years back, then why is it a problem today? Also yes, I didn't mind it back then because he didn't hurt us or touch us or meant bad for us also didn't embarrass us [sic]. Yes, I am not protecting or defending his case anywhere here but just getting the facts right."
Hough said that the female employee found nothing wrong in Banerjee's behaviour and instead questioned her (Hough's) decision to raise what was told to her privately before a board, claiming it humiliated her and raised questions about her character. However, Hough still decided to put in place stricter rules about acceptable behaviour at the workplace.
"As per our office policy, no one is allowed to assault anyone physically or verbally. We brought to your attention that you are not allowed to train anyone by 'spanking them' in any manner even if you mean no harm. It is misconduct and please take this as a warning that such acts conducted by you, or anyone else, will not be tolerated again. Also, I would once again like to state that we truly regret all these incidents that have happened to you in the past and we meant you no emotional harassment," Hough wrote in her response at that time, which Firstpost has seen.
"We sincerely feel that we were doing the right thing for the welfare of the firm during the board meeting by asking some difficult questions. If in that process you feel let down and hurt by our actions then we regret it. Your email has been taken very seriously by all the board members. The past incidents that have come to light have brought to notice various gaps that might exist in our system," she wrote. Also, in the same mail, she discussed putting in place guidelines to follow at work, including a written code of conduct that clearly defined harassment.
When the incident came to light two years later, it led to the forming of an internal complaints committee, a former senior employee, who requested anonymity, confirmed.
Hough said she offered to resign from Utopeia after the incident was reported because Banerjee allegedly refused to admit that this was inappropriate behaviour. She skipped a Founder's Day party in protest. Hough said Banerjee eventually apologised and the board convinced her to return to office.
Another managing partner wrote in a follow-up mail at that time, which Firstpost has seen, he was "very upset with all this, we should focus more on work, clients and how to move to next level rather than doing all this important things, we are going round n round this subject [sic]."
Hough said it spoke of a culture of sexism that was allegedly made light of. When this correspondent reached out to Banerjee and specifically enquired about this incident, he emailed two public statements issued by his lawyer and the Utopeia management. In the one issued on his behalf, he dismissed three posts which appeared on social media accusing him of sexual harassment as "utterly false" and "concocted".
He further wrote that: "These two statements would deal with most of your queries. As regards the rest, we shall surely respond in due course."
***
A former Utopeia employee, who requested anonymity, narrated her own experiences of harassment to this correspondent.
"I had an interview with Sudarshan Banerjee and he made me feel very uncomfortable with questions like 'do you have a boyfriend or do you smoke and drink'. I initially misunderstood that as you know, it is the advertising world and maybe people ask such questions and I didn't pay much attention to it. But later he would literally check you out, look at you from top to bottom and pass comments like 'you are looking very nice, you are looking very hot'. These instances made me very uncomfortable," she said.
"I would also look for a way to not interact with him at all," she said, adding that "if he had to say something he would get very close and if I were, say, typing something on my laptop, he would murmur something in my ears, which made me feel very uncomfortable." In another instance she alleged that Banerjee said "you look so sexy there's no chance I can think anything wrong about you".
"He said that in front of everybody. I am an employee and you can't pass remarks like that," she said.
The ex-employee said she debated reporting these instances because she did not have proof and was uncertain of how it would affect her job. Another major deterrent she said was the fact that Banerjee's wife headed HR. "I didn't know who to talk to."
A second woman — who is not an Utopeia employee — Kamakshi Thareja, told Firstpost that she was allegedly harassed by Banerjee during the Mirchi Kaan awards. She said Banerjee put his hand on her knee and felt up her leg. She also posted about this incident on Medium and wrote that a friend came to her rescue.
Another employee, who did not wish to be named, said that soon after she joined Utopeia, there was an award function during which she alleged that Banerjee "was getting a little too close" for her comfort.
"His hands moved from my shoulder to waist and I tried to stay away from him… At one point in time, because I was getting uncomfortable, I thought I'll eat dinner and leave. So I went to get some food, and he said 'Why don't you get me some too?'," she recalled. When she brought back food for two, Banerjee allegedly asked her to feed him because he was supposedly wedged in between two of his colleagues at the table.
"I obviously froze because he was the founder… I've worked in many organisations and (with) similar kind of work profiles and people don't cross personal boundaries. I fed him, then moved to another place, where he followed, then I moved to the bar and he came there as well. I let the situation pass at that time," she said.
In a second incident, the woman was at a birthday party and wasn't drinking because she had a headache. She said Banerjee followed her around and offered to give her a head massage. In a third incident, she alleged Banerjee "blew air on her neck" while she was taking a break from work and her back was turned towards him.
"It was the final straw. I spoke to the HR head and she said 'Why did you feed him?'," the woman recalled. A couple of weeks after she complained about Banerjee, she said she was pulled up for wearing hemlines that ended above her knee. "I don't have a very large wardrobe. So I'd worn these clothes to work earlier as well. But 45 days after I complained about him, I was suddenly told off because my clothes were too short," she said.
However, in an official mail marked to her in January 2018, which Firstpost has seen, Banerjee apologised to her saying:
"It has not been too long ago that we hired you at Utopeia and in these few days I have attempted to make your start as friendly as possible. However, if any of my actions have made you feel uncomfortable in any way, I would like to apologise to you and assure you that it was not my intention at all. Paramita (Banerjee's wife) and Mitali had a chat with me about the same and in hindsight, some of my actions might have been construed otherwise. I would like to assure you that I will be extra cautious henceforth so as to not make you uncomfortable in any which way. I am glad you brought it up and didn't keep it bottled inside you and I assure you that at all times Utopeia will ensure you have a healthy and supportive work environment so that you could shine. Sorry once again."
Some of these allegations first appeared in a Campaign Asia piece. In his defence, Banerjee's lawyers said that between 8 and 11 October, four posts appeared on Medium alleging sexual harassment by him. Immediately afterwards Banerjee was sent on leave (by Utopeia) for two weeks.
"Over the next two weeks, variants and embellished versions of the aforesaid four posts began to appear in Digital Papers but none of the supposed victims of Sexual Harassment came out of the digital world. The two week period of staying away from Office by our Client is now over. And although our Client still does not believe in Public Trial or Media Trial, the time has come for my Client to state his stand publicly on the aforesaid four posts and their subsequent variants and embellished versions [sic]," the statement said.
When journalist Ketaki Rituraj posted screenshots of the women's allegations on Twitter, several of Banerjee's female colleagues defended him (in near similar responses), saying he had never misbehaved with them in the years they worked for him. Interestingly, one of the women now defending Banerjee stated in an official mail in 2015, which Firstpost has seen, that he had slapped her "hard" in front of witnesses, including Hough. She said in the mail she made her peace with him "maturely" after she issued a warning to him never to repeat such behaviour again and he apologised. Hough denied witnessing the assault.
"I wasn't present. I saw her crying later, and she told me not to interfere between her and her 'bossy'," she said. Hough said some of the female employees of Utopeia called Banerjee "bossy", a practice she didn't approve of because it encouraged informality at the workplace.
In a Facebook post, Hough said: "If one pieces together the chronology of the tragic events in Utopeia and their aftermath, it is easy to spot the tactics, which are used by all sexual predators around the world. Denial, gas lighting, deflection, coercion and character assassination of any woman who questions, challenges and calls out inappropriate behaviour of a man. Many such men groom women in such a way that women fail to recognise harassment, normalise it, defend it or believe it to be a part and parcel of life. I believe that such men are hard to detect and harder to punish."
Hough also said that ever since she started raising questions about the company's work culture, she was herself the target of a malicious campaign.
"To discredit me, a malicious, anonymous, unverified post was shared on a blog, which branded me as a sexual predator too. This post was later taken down by the author. The site that shared it offered a public apology, and confirmed that they were unable to verify its source and that it was likely a vicious rumour. When this attempt failed, an internal HR complaint was raised against me by one of his (Banerjee's) team members, which gave the management and their legal team a reason to exclude me from any discussions regarding Utopeia's approach to the incidents reported through #MeToo, due to the enforced leave that I was placed on," she wrote.
"We were both placed on leave together, but only I was investigated. The HR enquiry against me was closed — clearing me — by an external third party consultant. The management did not provide an internal statement to clarify the situation, or offer an apology. Nor was there any attempt to identify the anonymous author despite the damage it did to my reputation and the agency. In my opinion, it was a deliberate attempt to deflect the allegations raised by four verified women through their #MeToo testimonies," she wrote.
Sean Colaco, the Utopeia co-founder who resigned, sent this correspondent a note that stated: "I have resigned as the creative head and managing partner of Utopeia. The very fundamentals of my approach to work and life are conflicting with that of the other partners. Hence, I resigned.'
The Utopeia management mailed Firstpost a public statement they released on 15 November, that said "no complaint whatsoever was received by the enquiry committee or Utopeia, nor did any person reach out to them or approach them in any manner whatsoever… The said public statement (Banerjee's) was not countered by any of the supposed victims and has not been countered for more than three weeks till date. Without a complaint and a complainant the Enquiry Committee and Utopeia had no scope to continue and conduct any enquiry."
The public statement made by Banerjee dated 27 October and by Utopeia dated 15 November are attached in full with this story.
This was Utopeia's response to specific queries about Banerjee spanking its women employees or making two former employees uncomfortable with his conduct: "We would submit that most of the responses you seek would be found in either of these statements and the responses for the rest of your queries would be given in due course. In the event that you wish to go ahead with your reporting, we would urge you to consider the two attached statements well before filing your story."