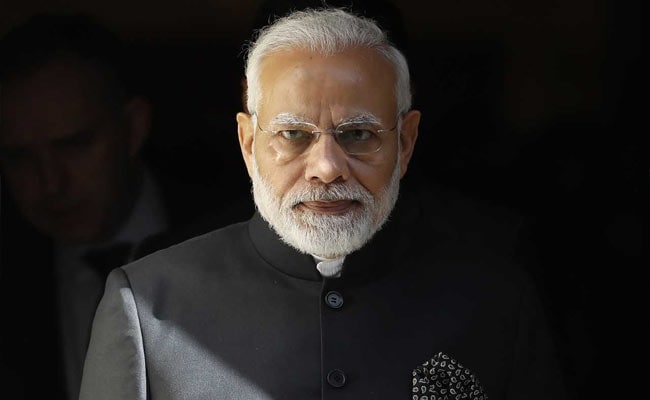 NEW DELHI: 
 As the centre clambered to introduce harsher punishment for child
rapists
to cap public outrage over sexual crimes, a group of 637 academics in India and abroad have written an open letter to
Prime Minister Narendra Modi
, telling him that his statements on the "monstrous crimes" had been "wholly inadequate, platitudinous" and gave "non-specific assurances of justice" for the victims.
"We send you this letter… so that we are not guilty of silence; and so that callousness and cowardice might finally draw the line at the broken body of a little girl and the rape of a young woman", said the strongly-worded letter, released around the same time the government cleared changes to the penal code to introduce death penalty for child rapists.
The signatories include over 200 academics and scholars at universities in the United States, United Kingdom and Australia.
The open letter is the second that has been addressed to PM Modi this week.
Former bureaucrats and police officers had written to him, holding PM Modi responsible for a "terrifying state of affairs" and expressing concern at the "decline in the secular, democratic, and liberal values".
In their letter, the academics spoke about expressed their "deep anger and anguish" at the efforts to protect the alleged perpetrators of the rapes in Jammu and Kashmir's Kathua and Uttar Pradesh's Unnao and what they called, were "profoundly distasteful" attempts at  "rationalisation, deflection and diversion" by the ruling BJP's spokespersons.
Much of the public anger triggered by these two crimes had been directed at leaders of the BJP who had been trying to protect the accused in both cases.
In Uttar Pradesh where the police hadn't filed a rape case against a BJP lawmaker accused of rape last year, the Allahabad High Court finally had to intervene and ordered legislator Kuldeep Singh Sengar's arrest.
The horrific details of the eight-year-old girl's torturous last days were described by the International Monetary Fund chief Christine Lagarde to be "revolting". The child, belonging to a nomadic community, was kidnapped in January and over the next week, drugged, starved, repeatedly gang raped and then murdered.
Listing out a string of incidents that had taken place since 2015 including deaths linked to cow vigilantism, the academics saw the two rapes as "part of a pattern of repeated targeted attacks" on religious minorities, Dalits, tribals and women.
The letter noted that all these attacks had taken place in BJP-ruled states.
"This is not to associate violence exclusively with your party and with State governments presided over by your party. But there is an undeniable association with the ruling dispensation," they said.
They also noted that there had been "little evidence" to suggest that the government was assisting vulnerable sections of society or discouraging blatant breaches of the rule of law through preventive measures.
https://www.ndtv.com/india-news/after-ex-bureaucrats-600-academics-send-sharp-letter-to-pm-modi-on-rapes-enoughisenough-1840952