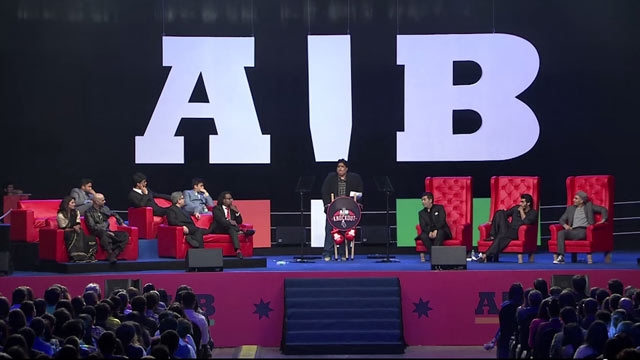 Filmmaker Karan Johar has been summoned by Mumbai Police to record his statement over the controversial All India Bakchod (AIB) roast.
The controversial event was held in December 2013 at Worli, Mumbai. FIR was filed against Karan Johar, Ranveer Singh, Arjun Kapoor, Deepika Padukone, and others for allegedly saying obscene words during the show.
"We have summoned Karan Johar, which essentially means he will have to come to the Tardeo police station to give his statement. His statement will be an important part of the charge sheet that is yet to be submitted to the court," said an officer from the Tardeo police station, reports Hindustan Times.
Karan Johar is currently in London filming his next movie Ae Dil Hai Mushkil. Tardeo police are in touch with his advocate and are coordinating with him. They plan to record Johar's statement in a few days.
After Karan Johar, actors Arjun Kapoor, Ranveer Singh, and Deepika Padukone will also be summoned to record individual statements.
We are in touch with his advocate, who is coordinating with us. We will take his statement in a few days," the officer said.
The police said they will also summon actors Arjun Kapoor, Ranveer Singh and Deepika Padukone. The officer said section 295 of the IPC (punishment for hurting religious sentiments) has been added to the FIR, but the police need the permission of the state's chief secretary before submitting the charge sheet in court. http://www.hindustantimes.com/bollywood/karan-johar-gets-summons-in-aib-case-ranveer-and-deepika-next/story-nXUTuICEhUiNTFJ5WftuxH.html