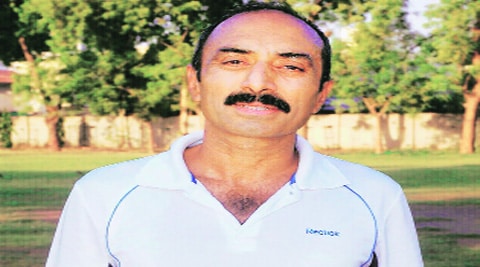 sanjiv Bhatt
SUMMARY
Next hearing in the case scheduled for June 26.
The Gujarat High Court on Monday directed the Nanavati Commission, which is probing the 2002 riots, to allow suspended IPS officer Sanjiv Bhatt to examine the intelligence reports generated during Godhra incident in 2002. The bench of Chief Justice Bhaskar Bhattacharya and Justice J B Pardiwala directed the commission to allow Bhatt to inspect the documents by Friday. It has kept the matter for further hearing on June 26. NGO People's Union for Civil Liberties (PUCL) is a co-petitioner in the case.
Bhatt had written several letters to the Nanavati Commission as well as state government, asking for the documents pertaining to the 2002 riots. After the state government's refusal, Bhatt and the PUCL had approached the Gujarat
High Court through a PIL, seeking the 42 types of documents. The court had directed the government to do so.
Last year, Bhatt filed a civil application in the court, stating that nine documents were not given to him. The state had argued that these documents were classified and could not be shared and also that some other documents had gone missing. The court directed the state government to let Bhatt inspect these documents.
Bhatt had filed an affidavit in the Supreme Court against former Chief Minister Narendra Modi, now the Prime Minister, alleging that Modi told senior officers to "let Hindus vent out their anger", following the Godhra train burning that led to communal riots in the state.
Bhatt had also claimed that he was present in the meeting in which Modi allegedly ordered the officials. However, Bhatt's claim has been trashed by the Supreme Court-appointed Special Investigation Team (SIT) probing the riots.
In the case of Zakia Jafri, who has alleged Modi of being involved in the riots conspiracy, the SIT didn't rely on the statement of Bhatt, and gave clean chit to Modi.
Read mor ehere- http://indianexpress.com/article/cities/ahmedabad/allow-sanjiv-bhatt-to-inspect-02-riots-intel-docs-hc-directs-panel/