Of caste, humiliation and course correction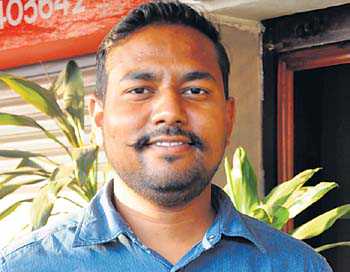 Charanjit Singh Teja
Had Punjabi writer Maninder Kang been alive, Vishav would have been his obvious choice for a character in his sequel to the powerful short story "Kutti Vehra", set in Amritsar's Khazana Gate area, exploring 400 years of a ghetto inhabited by manual scavengers.
Enrolled in LLM with Amritsar's Guru Nanak Dev University, when Vishav chose manual scavenging, his family profession, as the subject of research, his teachers were at first reluctant. "They did not want caste a part of legal research," he says. But he refused to budge.
As part of his research, Vishav interviewed 189 sewerage workers, all employees with the Amritsar Municipal Corporation. He also interviewed municipal health officials, Senior Medical Officer (SMO), union leaders and local politicians."Although the practice of manual scavenging ended two decades ago owing to the collective efforts of scavengers, almost 20 per cent of the city's area is without sewers.
Residents make septic tanks outside their homes. When these fill up, the scavengers are called to clean these. Sewer men entering manholes is also a form of manual scavenging," he explains, pointing out that the practice persists, with no safety measures in place, despite the enactment of specific laws.
His research, "Manual scavenging: A socio-legal study with special reference to sewerage workers in district Amritsar", focuses on non-implementation of laws.
Vishav's family has fought against manual scavenging for decades. His grandmother Amarjit Kaur participated in a movement against "kotha lahuna" that involved collecting human excreta from dry toilets. Quoting international law, Vishav says he is determined to end this undignified practice and to ensure a better life for his people.
http://www.tribuneindia.com/news/punjab/of-caste-humiliation-and-course-correction/482817.html