by- Anivar Aravind
In India, on past one month there are many news reports on various #AadhaarLeaks from Aadhaar seeded Govt services. As of now combined number of Aadhaar numbers leaked will cross 200 million , considering various leaks from Employment Guarantee, minor /student scholarship portal leaks, Social assistance schemes, and various pension schemes.
Yesterday I was closely following Attorney General of India's arguments in the ongoing Supreme court petition questioning Aaadhaar -PAN Linkage.
At one time Attorney General Mukul Rohatgi said "It is Important to note there was no leak from us . It was from Jharkhand Govt."
Publishing Aadhaar Number is a Crime as per Aadhaar Act Rule 6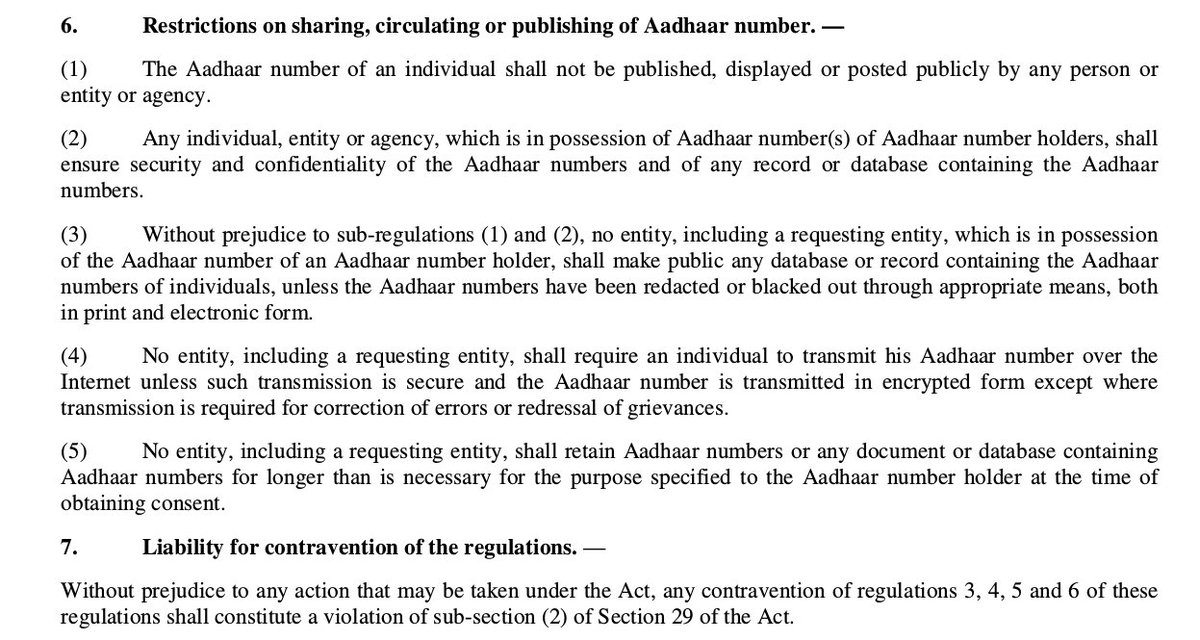 So I think this is the time to talk about Aadhaar Numbers publicly posted by UIDAI itself . There are multiple files in UIDAI website displaying aadhaar numbers violating citizen privacy and consent . But for current purpose I am Exhibiting images from just one PDF with gross privacy violations of most disadvantaged people including visually challenged people
There are more photos with aadhaar numbers on same file. I verified these numbers using UIDAI's verification service and all of them are valid numbers. The file seems to be archived at-least 15 times in Internet Archive.
Just confirm the URL Once again . it is from UIDAI itself https://uidai.gov.in/images/aepds_16th_june_2014.pdf
Now this is what UIDAI CEO Dr ABP Pandey says
So Mr . Attorney General, who is violating Aadhaar act here ?
You are distancing yourself from leaking databases of state Governments, Central Government Schemes and even the Prime Minister's own Awas Yojana
But What about UIDAI's own leaking sir ? If UIDAI itself is leaking data what protection citizen have? Remember , Only UIDAI can file FIR against violation of Aadhaar Act .
https://medium.com/@anivar/when-uidais-leaks-aadhaar-numbers-directly-from-its-servers-a8caad609dd3