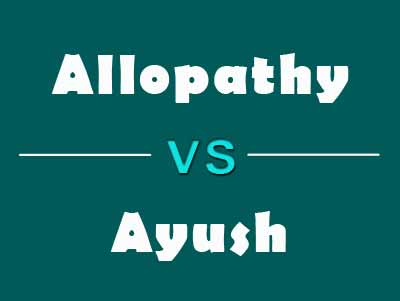 The clashes between different pathies is probably an age old issue. With multiple modalities to approach an illness, this often leads to a difference of opinion between professionals belonging to different systems of
Medicine
. Often we see, this also leads to a lot of mud-slinging.
Coming out in support of traditional systems of medicine,
AYUSH
minister, Shri Shripad Naik was found making quite a controversial statement. 
Times of India
 reports that during an inauguration even, the minister was found implying that doctors prescribing Non-
Ayurvedic
Medicines are " ANTI-NATIONALS "
The background of this Statement comes, as the minister explained, "
Some ayurveda practitioners have told me that doctors prescribing allopathy medicines often advise patients not to opt for ayurveda. Such doctors are anti-nationals.
"  The minister quoted this while inaugurating an Ayurveda research centre at
Kolhapur
, reports TOI.
 "Ayurveda is one of the oldest medical systems in the world and we should be proud of it as it has been practised since ancient times. How can anyone oppose it when the whole world is showing interest in ayurveda and trying to find remedies of diseases that even modern medical science cannot discover?" Naik asked.
The minister is further found to have stressed that medium of education for Ayurveda will be
Sanskrit
. " "We will ensure that the medium of education for ayurveda students is Sanskrit. All literature related to ayurveda are in Sanskrit."
The department of AYUSH focuses on development of education and research in ayurveda, yoga and naturopathy, unani, siddha and homeopathy systems.