The CBI told the SC that charges against BJP leaders LK Advani, MM Joshi and others must be revived as the politicians were part of a bigger conspiracy to demolish the Babri Masjid.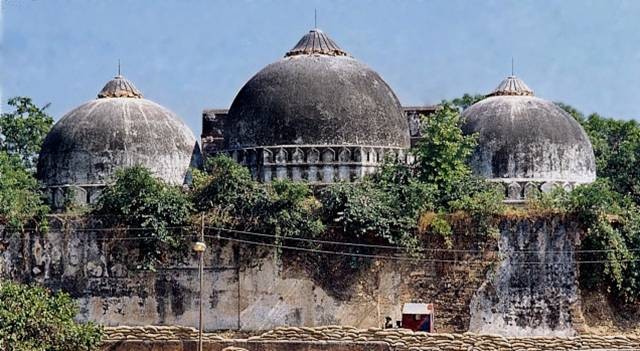 The Supreme Court on Thursday ruled that senior BJP leaders LK Advani, Murli Manohar Joshi and others must face trial for conspiracy in the Babri Masjid demolition case and that the trial must be completed in two years. The SC added that the trial could be held in Lucknow. However, it has reserved order on whether criminal conspiracy charges would be initiated against the politicians.
The Central Bureau of Investigation (CBI) on Thursday told the apex court that charges against Advani, Joshi and others must be revived as the politicians were part of a bigger conspiracy to demolish the Babri Masjid. Advani and Joshi have reportedly agreed to face conspiracy charges.
The Lucknow bench of the Allahabad HC had upheld the lower court's order in the Babri Masjid demolition case and dropped criminal conspiracy charges against 21 others due to technical reasons that the court was not set up as per the government's notification and that there was no concurrence of the High Court.
The investigating agency's lawyer Additional Solicitor General NK Kaul added that the CBI had already examined 195 witnesses and 300 more were yet to be examined. The CBI further added that 57 witnesses had been examined in a Rai Bareilly court and over 100 are likely to be examined.
Last month, the SC had said that it would decide on April 6 whether Advani, Joshi and 19 other BJP and RSS leaders could be charged for criminal conspiracy. The bench had also said that it would combine the the two separate hearings going on in the Rae Bareli and Lucknow courts. Besides Advani and Joshi, politicians involved in the case include Uma Bharti, Vinay Katiyar and Kalyan Singh.
The CBI had booked Advani and 20 others under sections 153A (promoting enmity between classes), 153B (imputations, assertions prejudicial to national integration) and 505 (false statements, rumours etc.circulated with the intent to cause mutiny or disturb public peace) of the IPC. It had then added charges under IPC section 120B (criminal conspiracy) which was quashed by the lower court. The decision was subsequently upheld by the Allahabad High Court.
Several Hindu extremists had demolished the centuries-old Babri Masjid in 1992 using hammers and other tools. Over 3,000 people lost their lives in the large-scale communal violence that followed the demolition of the Masjid. The demolition was the high point of a festering dispute between Hindus and Muslims. The Hindus believed that Mughal emperor Babur had demolished a temple at the site which is considered to be the birthplace of Hindu god Ram.
Agencies