Sub-Inspector Attacked In Agra, His Car Burnt Down By Bajrang Dal Members Trying To Get Five Of Their Men Released
A police  officer in Agra was attacked on Saturday by Bajrang Dal members and his vehicle was also set ablaze by them in an attempt to rescue five members of the same outfit detained at Sadar Bazaar police station.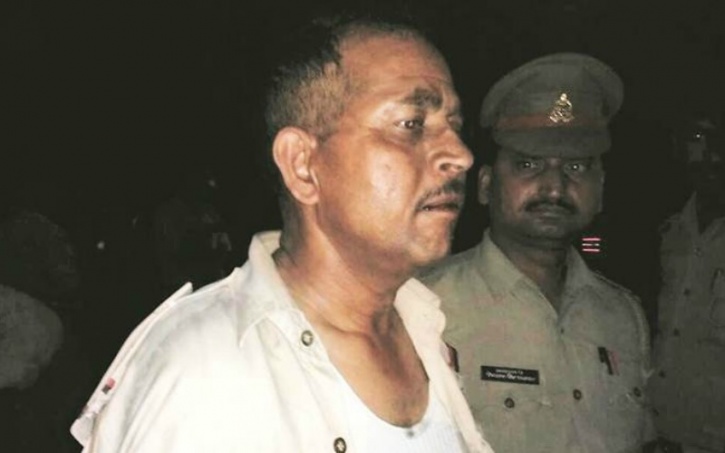 SUB INSPECTOR SANTOSH KUMAR, ANI
The Assistant Superintendent of Police, Agra City, Ghule Sushil Chandrabhan, said the incident took place after BJP Fatehpur Sikri MLA Udaybhan Singh, who was among the protesters, left the spot.
Later,  Assistant Superintendent of Police Shlok Kumar told  "the protesters were Bajrang Dal workers".  The incident got sparked after police detained five men in the morning after Bajrang Dal workers gheraoed Fatehpur Sikri police station and demanded the FIR registered against nine men for allegedly beating up people from minority community be expunged.
They also demanded FIT to be registered against people of the minority community.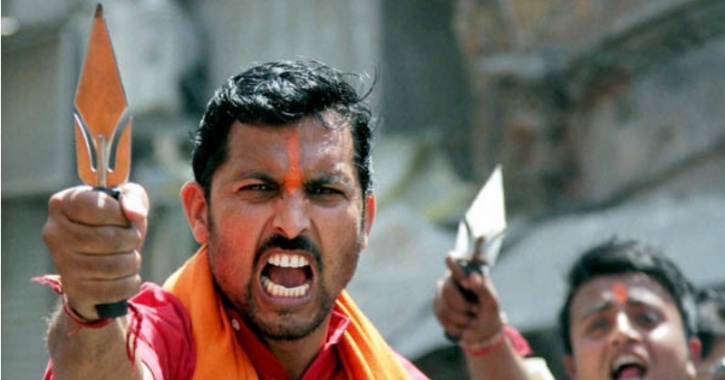 REPRESENTATIONAL IMAGE
During protest, the workers misbehaved with police officials which resulted in police using mild force to disperse the crowd. Five people were caught and detained in the due course. They were later sent to Sadar Bazaar station.
On Saturday evening, when Sub-Inspector Santosh Kumar attached with Shahganj Police Station was returning home, a few men attacked him. A police officer said the protesters also attempted to break the lock-up at the Sadar Bazaar Police Station.http://www.indiatimes.com/news/sub-inspector-attacked-in-agra-his-car-burnt-down-by-bajrang-dal-members-trying-to-release-five-of-their-men-276262.html