Shilpa Shinde has accused co-actor Soumya Tandon of not keeping the faith and revealing Shilpa's agony of being sexually harassed by producer Sanjay Kohli, to his wife Binaifer.
Even as people are questioning the one year delay in Shilpa Shinde's revelation that she was sexually harassed by Bhabi Ji Ghar Par Hai producer Sanjay Kohli, the television actor says despite wanting to speak about it earlier, she didn't get a chance to bring it out in open as she was too depressed about "suddenly being replaced" on the show.
Last March, in a major turn of events for the show's fans, Shilpa, who played the character of Angoori Bhabhi, quit the show claiming she was mentally tortured by Sanjay's wife and co-producer on the show, Binaifer.
The actor was replaced by Shubhangi Atre. Now, she has accused Binaifer's husband Sanjay Kohli of sexually molesting her. Talking to indianexpress.com, the actor revealed how she was forced to quit the show as "a cover up for Sanjay's actions."
"I shared this (Sanjay's alleged advances towards her) with Soumya (Tandon) like you would share with a co-worker, but she went and told about it to Binaifer. From there, everything got worse for me. I did speak to Binaifer about it and she was naturally very angry, but before I could talk to the channel about it, Binaifer had got everyone against me. She tried to cover up for her husband's actions. So, rumours were spread that I don't come on time and throw tantrums," Shilpa said.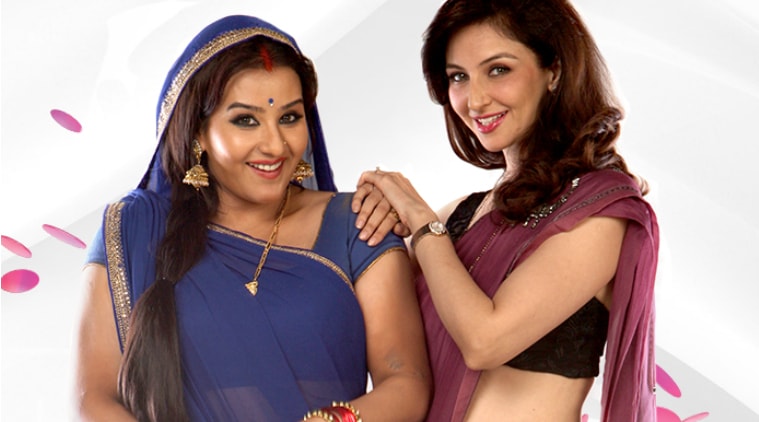 The actor said she was too shocked to react on anything, let alone speak about the harassment she had allegedly faced.
"For no fault of mine, I lost everything. I was numb and depressed. I was too depressed to think anything else, because I hadn't done any wrong but no one was supporting me, all the actors were banned from talking to me. I wasn't even told that the makers were planning to replace me. So, I didn't go to shoot for five days and I had decided that if Binaifer, Sanjay and the channel won't call me and apologise to me, I won't resume shooting. The call never came. Instead, it was said that I was unprofessional. So, my image in public was purposely ruined and I was tortured so that I leave on my own," she said.
According to Shilpa, had she brought to light the alleged molestation, people would have thought she is putting wrong accusations to get back at the producers. "This is what I thought then. I felt no one would believe me. But I still tried to speak to the channel people, I never got a meeting fixed with them. The situation was very bad for me. Nobody was ready to listen to me. Then a legal notice was filed against me, I heard that CINTAA was putting a lifetime ban on me… All these things took a toll on me," she added.
The actor said that wherever she went post her exit from the show, people asked her the reason for leaving the show and this frustrated her and she finally decided to come out in open about it.
"People kept asking me, 'Why did you leave the show?' I had enough of those questions and I thought it's enough. People should know why I did what I did. This (alleged harassment) is the reason I left. That's why I didn't want to shoot further. I had spoken about it to a few friends in the media but they told me, 'Leave it. Months have passed. It's of no use to speak about it.' And, Binaifer would dare me, saying, 'If you have the guts, talk about it in open. I will see if you can do that.' She provoked me. So, I thought rather than talking about it, I would take the help of the law."
While sharing about the one thing that has pinched her the most about everything that transpired in the last one year, Shilpa said it was co-actor Soumya Tandon's behaviour. "What really hurt me in all of this was that Soumya had done all of this. She told Binaifer behind my back and later talked about my exit in a casual manner, saying, 'One should not leave a show just because she is not getting good clothes!' I was aghast."
Soumya, however, has issued a statement, saying that Shilpa never spoke about the alleged molestation to her. "I strongly stand against any kind of sexual harassment of women at work or any place. Having said that, there was absolutely no communication between Shilpa and me about this. Personally, my interactions with my producer has been very professional and I didn't face any problem. I can't comment on Shilpa's case as I am not aware about it."
 http://indianexpress.com/article/entertainment/television/shilpa-shinde-bhabi-ji-ghar-par-hai-angoori-bhabhi-before-i-could-speak-about-sexual-harassment-i-was-thrown-out-4585661/