A Prelude to "BHAMATI RA SWARA"
~THE VOICE OF BHAMATI~
by- Sashi Bindhani

There is a surge in violence related to DAHANI in the State. Undoubtedly, we are already behind schedule in addressing the issues after the enactment of the law in the State in the wake of the PIL filed in 2011 July in the High Court of Odisha. In this article, in our discussion of health issues and alleged crimes, we must understand the backdrop in which they transpire. Community health and healthcare-seeking behavior are crucial to further our understanding of the why and how of crimes committed against people (mostly women) labeled as DAHANI.

In the past few years, different sections of the media have reported incidents where men, women, and often children have been blamed, ostracized, and killed for illness and death in their villages. More often than not, the villages where these incidents occur are remote rural areas — places with inadequate infrastructure, communication, or restricted mobility. To understand the question of 'why' crimes with allegations of DAHANI are committed, we must understand how communities have come to understand mental and physical health.

Human beings all over the world differ in their views, which shapes their ideas and practices surrounding health. They build meaning around diseases, which then shapes their response to them. The same goes for people in these remote villages who have sought relief from physical and mental suffering and have thus engaged in meaning-making around diseases and death. It is also a fact that some people in the community (local healers or commoners) often provide their knowledge and support to community members as and when requested. People also use trial and error methods to address health issues, using their rationale.

We must understand what rationale and rationality mean in this context. The rationale is different from rationality. Rationale refers to how natural phenomena (such as disease) are explained by a set of reasons or logic and laws are formulated to deal with them, while rationality would mean having the wisdom and judgment to deal with something. In the alleged cases of a witch hunt, the explanation and interpretation of diseases and death provide us with an understanding of the rationale used by the people. It is this rationale that becomes an important part of understanding why people believe in DAHANI (witch, not the exact translation in English) and engage in practices that lead to violence and crimes.

Institutions have evolved to provide knowledge and expertise, but this is not always the case for remote villages. In the absence of institutionalized support and infrastructure, some members of the community advise and assist during illness or pain. When the people get relief, they recognize and trust these community members or their explanations for their suffering. Here we are not talking about the authenticity of support received from local support providers. But it is also a fact, that there is a lack of trained personnel who practice Allopathy, Ayurveda, Homeopathy, or Unani and other such types of recognized health systems. It has been evident that local knowledge and practices have caused harm and have often aggravated diseases.

Despite this harm, people continue to seek support and services from them. Until now, we have analyzed the situation of people who prefer to approach such services at the community level. Our experiences reveal that there are recognized expert services and support to get relief from such suffering. It is also a fact that access to quality health services continues to remain unanswered.
'DAHANI'
'DAHANI' WHO ARE THEY? A STATE OF OUR MIND OR PREMEDITATED VICTIMISATION OF A PERSON.

BRANDING ANYONE AS 'DAHANI' IS A CRIME & PUNISHABLE UNDER LAW
At this point, there is a need to understand
people's practices and healthcare-seeking behavior from resources other than state-recognized service providers. There is no dearth of examples starting from infants who are subjected to hot-iron branding on the navel areas for pediatric illnesses. In the recent past, as reported on the 9th of July 2021, an adult Bikash Dehury aged about 34 died due to hot-iron branding more than 500 times on his body. He was suffering from tuberculosis. There are multiple instances of such cases where people have approached local healers, both men, and women, to resuscitate a person who had been declared dead. In another case at Rairangpur, Odisha in July 2013, Pana Murmu was forced to give life to a young boy who was already declared dead. The boy had died due to malaria which was confirmed in the sub-divisional hospital in Rairangpur.

As reported by a daily Odia newspaper on 30/09/19 — the death of three people which included a woman was accorded as GUNI GAREDI. This happened in Gopun village of Chikili panchayat in the Khallikote block of Ganjam district. The suspicion of the village was focused on the family members of a household, which led to increasing tension in the area. The family members were kept under house arrest by the community. The police intervened, acting according to the law, and rescued them. Many such cases have occurred in Odisha and throughout the country.

Another case of a little girl highlights the gravity of the situation and the extent of such beliefs. On a winter morning in January 2014, a little girl aged about 10 years, was not allowed to enter her residential school. The girl was thrown out by the School Principal who accused the girl of being a witch, and that she sucked the blood of other children living in the hostel & caused their malnutrition. In yet another incident, a 65-year-old woman who was living an isolated life was branded as a DAHANI from her childhood because she had 20 toes and 12 fingers, which is usually caused due to a rare genetic disorder. These are a few examples from the many that have occurred over the past years. There is a need to prevent such crimes based on allegations. The occurrence of death, diseases, or epidemics are interpreted and accorded to superstitious beliefs without adequate knowledge or exploration of its medical basis.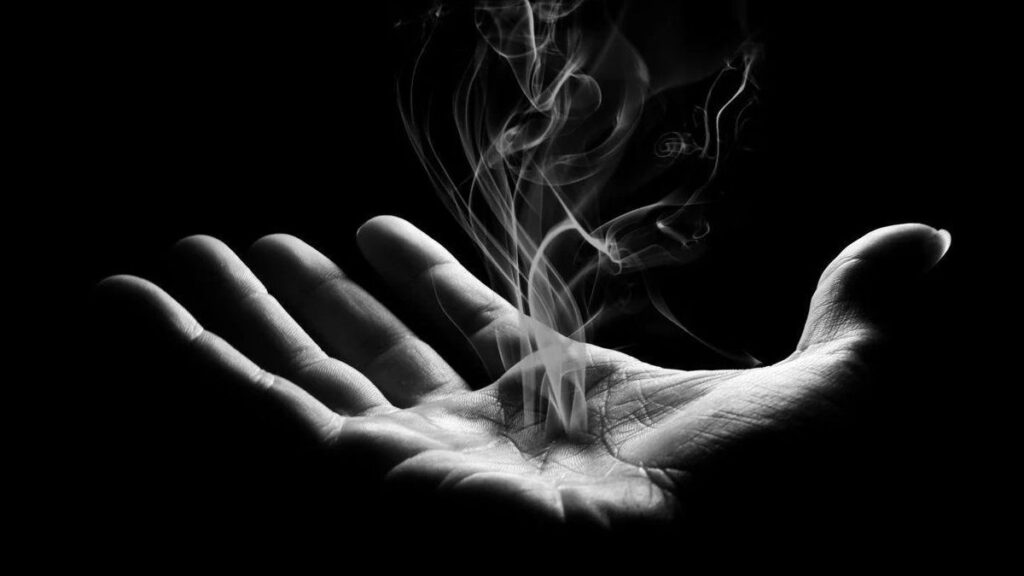 During Covid 19, in certain cases, the deaths in the family are being blamed on women and hence they are being (victims of witch-hunt) held responsible for such misfortune. The Odisha Prevention of Witch-hunting Act, 2013 has been formulated to address these concerns i.e., to hold the people accountable who mislead and accuse others. For the legislation to be efficient, it requires the effective functioning of the health service providers and state health institutions to find out the cause of death and disease and disseminate the information to the local communities. In the earlier incident of the death of the pregnant woman, the police department was advised to make the post-mortem report public to clear the confusion and superstitious belief among people. Cases are from Kandhamal, in one village Muskil of Baliguda, and another under Gochhapoda Police station, in both cases community suspicion of guni garedi has led them to harm people who were alleged to be GUNIA and were causing illness, suffering, and death in the village.

There are many such cases where diarrhea, malaria, fever, and other illnesses are attributed to spells that are cast by Dahani or Gunia. In another incident, months back, the death of a pregnant woman was accorded to witchcraft- the people in the village left their homes in the fear of ghosts dwelling in the village. To eradicate such fears the District Collector of Ganjam district declared an award of Rs. 50000 to the person who could give proof of the existence of any spirit or BHUTA (Ghost).
BHAMATI RA SWARA — THE VOICE OF BHAMATI

IT IS A PLATFORM TO RAISE AWARENESS AND VOICE AGAINST THE ALLEGED CRIMES OF 'DAHANI'. THIS PLATFORM ENCOURAGES CITIZENS TO DELIBERATE AND SHARE OPINIONS TO GENERATE WIDER DISCOURSE ON THE TOPIC.
The recognition of the state service provider by the community and their trust in them is crucial, the community people need to understand the cause of death, illness, and diseases.
This can minimalize the chances of people misleading or instigating others to accuse/defame other members of the community as DAHANI or GUNIA. The different state institutions and state service providers need to work in tandem, to use demographic data and plan their actions accordingly. Public health data can be effectively used to give a more detailed understanding of the social, economic, and environmental factors for diseases and/or illnesses. These factors apply to domestic animals, farming, and human beings. The knowledge gap must be addressed by demystifying the particular beliefs of the people. Prevention can be effective through complete information and action.
Therefore, 'BHAMATI RA SWARA' (THE VOICE OF BHAMATI) will provide a platform for all like-minded individuals from various fields such as academia, media, researchers, social activists, and students, etc. to deliberate and share opinions on this issue. This will help in generating wider discourse on the topic and subsequently stimulate a medium towards the complete eradication of this social evil. Right Information at the Right Time is the quote for the citizenry.