Part of group that won college polls; her post called teachers unpatriotic for not allowing programme.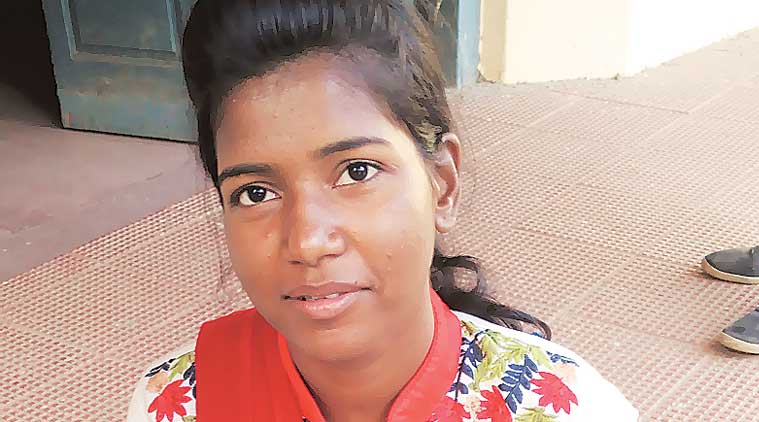 Asma Khan, Motilal Science CollegeAn undergraduate student of a government science college in Bhopal who called teachers unpatriotic in a Facebook post has been rusticated, allegedly under pressure from the ABVP that had been defeated by Bhagat Kranti Dal (BKD), the group she belongs to, in the last student union elections.
The BKD had sought permission from Motilal Science College authorities to hold a function to observe the death anniversary of Bhagat Singh on March 23, an annual event it has organised in the college auditorium for the last few years. The ABVP too had wanted to hold a programme at the same venue but the college did not permit either event on grounds that the venue was not meant for private functions.
Students' union elections were banned in Madhya Pradesh in 2011 but were held in October 2017 on the insistence of the ABVP. Barring the secretary's post, all three key positions in the students' council were won by the BKD, one of the few colleges where the ABVP suffered a setback.
Not given permission for its main annual event, BKD members began an indefinite fast on March 19, the day Asma Khan began a Facebook campaign and asked "alumni and all patriotic students to support BKD in this fight for honour of martyrs".
"When they should have been studying, the students have been forced to launch an indefinite hunger strike to wipe out seditious (rashtradohi) ideology from college. It's a strange irony that there is an educational institution in India where students are patriotic and teachers unpatriotic,'' she wrote.
The post, since deleted, was widely circulated and criticised by many, including the ABVP which wanted action against her. The ABVP even protested on campus demanding that she apologise and had even met the college principal, Neeraj Agnihotri.
On Wednesday, the college staff council met and decided to rusticate Asma for a year and called her comments objectionable and an act of indiscipline. "You have called all teachers traitors (rashtradohi) and also said that the college fosters seditious ideology,'' read the order served to her on Thursday.
"Is there anything seditious in my post? They did not even ask for my explanation and rusticated me. We had been holding the same programme at the same venue for so many years. What changed this time,'' she said.
Requesting the principal to reconsider the decision, she said her rustication was prompted by "untruth spread about her by anti-social elements on social media". She had lost the class representative election. Principal Agnihotri said, "She had painted the entire teaching community with the same brush. How could she level such allegations and not apologise?"
He said a majority of teachers attended the staff council meeting where the decision to rusticate her was taken. Asked about the BKD's claim that it had been holding the event for several years, the principal said, "If a wrong thing happened in the past, it does not mean it should be allowed to continue.''
Asma met the principal with her father Mohammed Mahfooz, a plumber, and homemaker mother Shamshad but he refused to reconsider the rustication and asked her to offer a written apology. He said even if she were to apologise in writing, the final decision would be taken by the staff council.
Denying allegations that they pressured college authorities, ABVP organisation secretary Arun Dangi said, "All we wanted was an apology from her. Despite having sufficient time she refused to offer any apology. We have no role in her rustication.''
Asked if ABVP had any ideological battle with BKD, Dangi said, "They don't have any particular ideology. We don't hold cultural events on someone's death anniversary like they do.'' He said the defeat in the elections had nothing to do with her rustication.
source- Indian EXPRESS