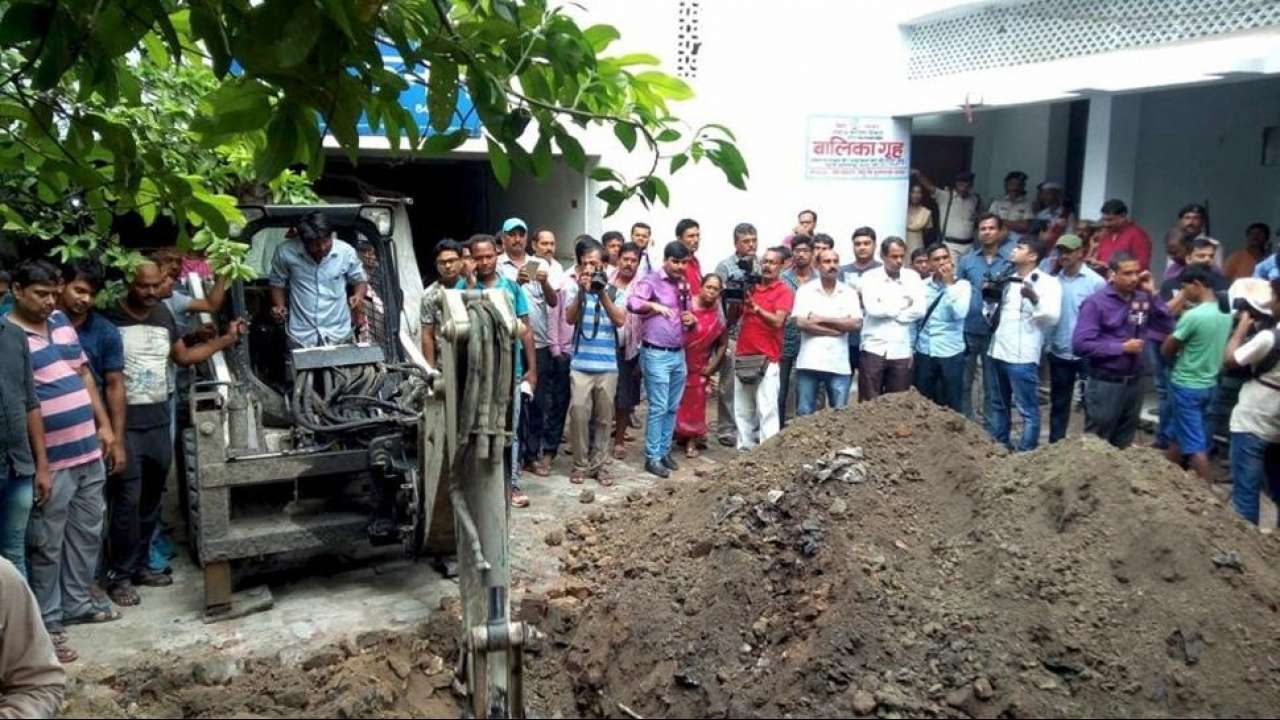 Police dig outside the Muzaffarpur shelter home where girls were raped for months, PTI
Brajesh Thakur, main accused in the Muzaffarpur shelter home rape case, has been booked in another case after it was found that 11 women were missing from another shelter home his NGO ran.
A case has been registered against Thakur in Mahila Thana, Muzaffarpurafter it came to light that 11 women were missing from a short stay home run by his NGO Seva Sankalp Evam Vikas Samiti. The complaint was filed by Social welfare department of the Bihar government after new revelation. Thakur is the prime accused in Muzaffarpur shelter home case where 34 girls, aged between 7 to 17, were raped for months.
The alleged rapes of inmates for months at the government shelter homehad come to light after a social audit report by the Tata Institute of Social Sciences, Mumbai.
The audit report stated that many girls at the shelter home had complained of sexual abuse. A special investigation team was formed to probe the complaints.
The NGO running the shelter home in Muzaffarpur was blacklisted and the girls were shifted to shelter homes in Patna and Madhubani.
Of the 42 girls housed at Balika Grih, medical tests so far have confirmed sexual assault on 34. While girls were allegedly forced to undergo abortion, one was allegedly killed and buried on the shelter home campus.
The shelter home had entered into an agreement with Social Welfare Department, Bihar on October 24, 2013, and commenced its operations on November 1 the same year. According to its records, altogether 471 girls have stayed there at some point of time, of which four ran away and three died. An investigating officer said they are trying to find out these "missing" girls too.
Women staff members of the shelter home and Brajesh Thakur, who ran the NGO, were among those who were arrested by the local police in connection with the case. Ten out of 11 accused have been arrested, including Thakur and the then district child protection officer, have been arrested.
The case was later transferred to the CBI which has taken over the probe and has obtained all relevant documents from the local police.
DNA