In many parts of the world the dignity of a dead body and their rights for proper burial is considered much more than those of the living but not here, not now.
Unclaimed bodies are being sold to medical students in Bihar's Muzaffarpur district for Rs 8,000 to Rs 10,000. Mortuary staff put such bodies on sale after post-mortem. The bodies are stripped of flesh, the skeleton is boiled and then neatly packed in cartons to sell it illegally to medical students who need it to understand human anatomy.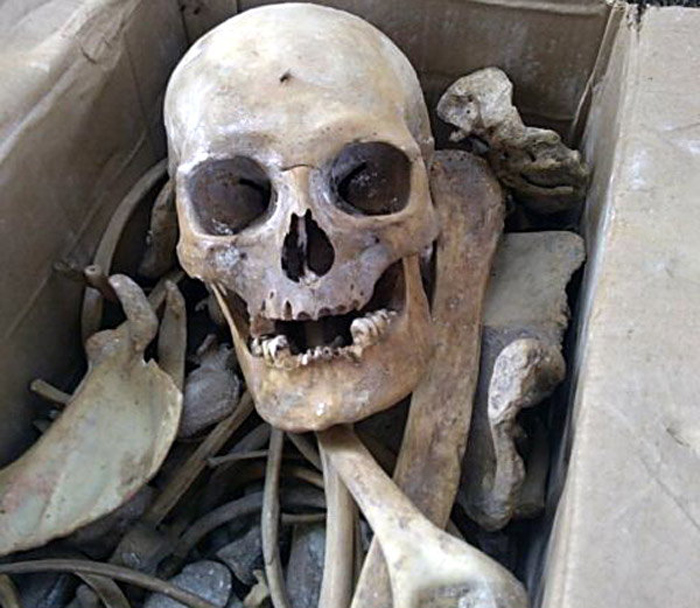 Dainik Bhaskar
The illegal trade is rampant at Sri Krishna Medical College And Hospital (SKMCH) in Bihar's Muzaffarpur district. This is happening despite the fact that such institutions have a committee for the burial of unclaimed corpses.
Such bodies directly go in the custody of sanitary staff of the college's mortuary soon after post-mortem who strip off the flesh and preserve skeleton to sell it to the needy students. The demands of such bodies are higher in the market because costly artificial skeleton sold in the market.
This thriving illegal business came to light following a sting operation conducted by a leading Hindi daily.
Undercover reporters posing as first-year medical students reached the hospital and contacted mortuary staff asking them to arrange for them three human skeletons. Once they offered Rs 500 to the human corpses' traders, a human skeleton was available before them after few minutes of their wait.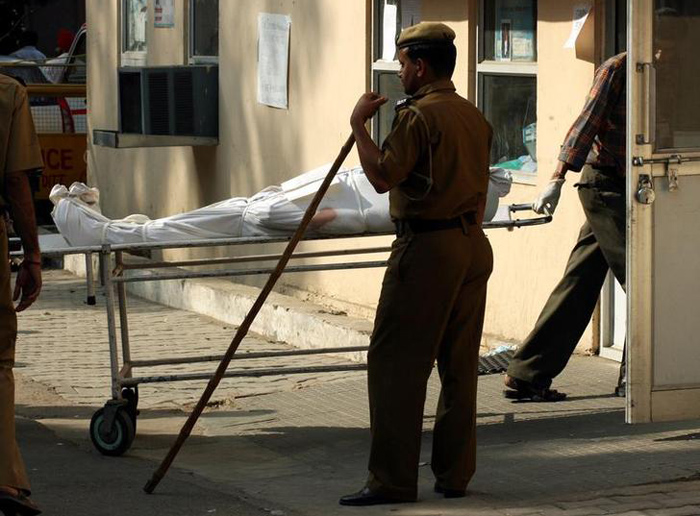 Reuters
The men who were selling the skeleton admitted it belongs to unclaimed bodies brought to the hospital for post-mortem. When the reporters ask them to arrange two more skeletons, they surprisingly agreed to deliver it then and there.
The rates vary between Rs 8,000 to Rs 10,000 based on bargaining you do with them. The sellers of human bones proudly claim that there is no cheating in their business and they give full skeleton containing 206 bones.
If you ask them about being caught if it smells, they say, "No, it won't smell. We strip off the flesh, boil the bones and let it dry in the sun. Once it is properly dried, it does not smell. We then safely pack the bones in cartons with a preservative."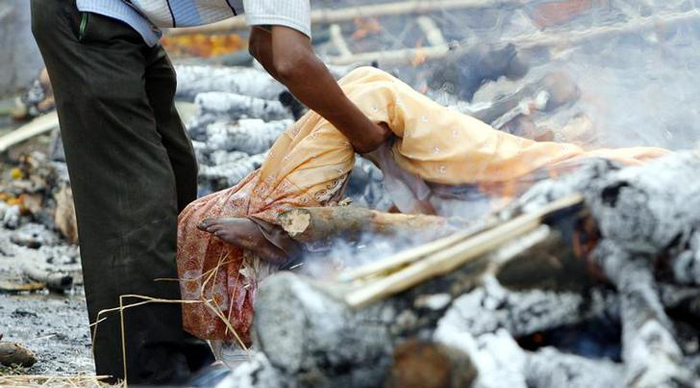 Reuters
Asked if the bodies are not burnt or buried by the authorities concerned, they reluctantly say it is not done despite the allocation of special funds for it.
When SKMCH Principal Professor Vikas Kumar was contacted for comments, he denied the allegation. "This is illegal and no such activity takes place here. We have a separate department that ensures all such bodies get respected burial," he added.
But the police consider the allegation "serious" and assure culprits will be brought to book after investigating the matter.
"We will probe the matter to take strict action against those who are found guilty. Everyone deserves a dignified burial and if something like this is happening it is criminal activity," said Tirhut Commissioner Atul Prasad.http://www.indiatimes.com/news/india/unclaimed-corpses-on-sale-in-a-bihar-medical-college-get-a-full-human-skeleton-for-just-rs-10-000-265990.html