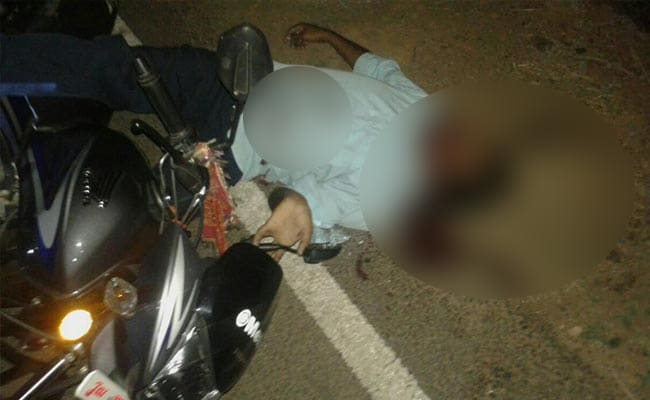 Rajdeo Ranjan, bureau chief of Hindustan, shot dead in Bihar's Siwan
Rajdeo Ranjan was shot in the head and neck near Siwan railway station. (HT Photo)
---
A senior journalist and Siwan bureau chief of Hindi daily Hindustan was shot dead on Friday, the latest in a string of crimes that underline the deteriorating law and order situation in Bihar.
A group of five criminals on motorcycles shot two bullets at 42-year-old Rajdeo Ranjan when he was on his way home from office on a bike.
One of the bullets hit Ranjan on the head and another on the neck. He was taken to the hospital but was declared dead.
Ranjan worked for Hindustan — a sister concern of Hindustan Times and one of Bihar's largest circulating newspapers — for 20 years. Police launched a manhunt to catch the killers. The motive behind the murder wasn't known.
"We are investigating the matter," Siwan superintendent of police Saurav Kumar Sah said. The police recovered five empty cartridges from the spot.
The crime came a day after a Hindi television journalist was shot dead in Jharkhand. Rashtriya Janata Dal (RJD) chief Lalu Prasad visited the TV journalist's home on Friday.
India is considered one of the most dangerous places for journalists in the world with political influence mixed with a nexus between criminals and industry causing a surge in crimes against reporters. A 2015 study by Reporters Without Borders said India was the deadliest for journalists in Asia, ahead of both Pakistan and Afghanistan. Nine journalists were killed in the country last year with only war-torn Syria and Iraq recording more deaths.
Siwan is the stronghold of former RJD parliamentarian Mohammad Shahabuddin, who is serving a life sentence for the abduction and murder of two people in 2004. He is still learnt to exert considerable influence in the area. The region is also near Prasad's hometown of Gopalganj.
The murder is likely to further embarrass chief minister Nitish Kumar who is grappling with mounting crime and allegations of rape and murder against members of his party or coalition partners.
Last week, the son of a legislator from the ruling Janata Dal (United) shot dead a Gaya student after a tiff about overtaking on a narrow road.http://www.hindustantimes.com/india/journalist-rajdeo-ranjan-bureau-chief-of-hindustan-shot-dead-in-bihar-s-siwan/s
Related articles