Complaint filed against journalist Rana Ayyub over 'derogatory' remark on Ram Nath Kovind
Ayyub called the complaint a publicity stunt and asked if she should send a copy of her book on Gujarat riots which has 'serious stuff' about the BJP leaders.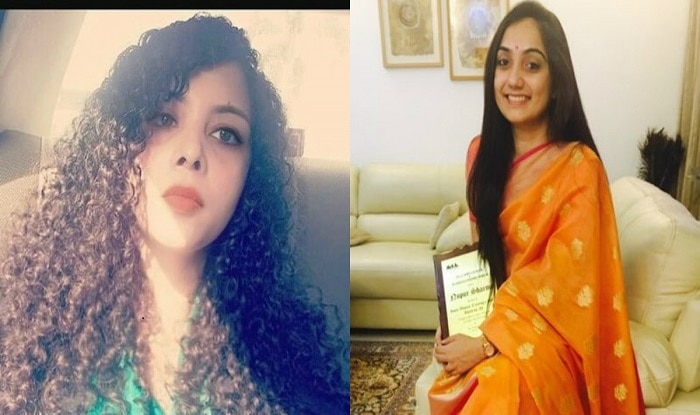 New Delhi, June 20: Nupur Sharma, a spokesperson for the Bharatiya Janata Party (BJP) on Monday filed a police complaint against journalist Rana Ayyub for tweeting about the presidential candidate of the National Democratic Alliance (NDA), Ram Nath Kovind, which the former said was 'derogatory'.
According to Sharma, Ayyub in her tweet used the term 'worst bet' to refer to Kovind, who is a presidential candidate as well as the Governor of Bihar. Following the registration of her complaint, Sharma tweeted saying that she had filed it under the SC/ST Act, 1989, for her derogatory tweet about Kovind. She in her tweet, attached an image of her complaint and another of Ayyub's tweet.
Reacting to the announcement of Kovind's name as the National Democratic Alliance (NDA) nominee for the presidential election, Ayyub had tweeted "And you thought Pratibha Patil was the worst bet".
The defiant journalist retorted to the police complaint against her, saying the BJP needed to do something better to "intimidate" her.
"Can somebody please advice BJP spokies that if they need to intimidate, at least come up with better ones. I insist!" she tweeted in response to the complaint by Sharma.
Police said they are looking into the complaint.
Filed a complaint against Journalist Rana Ayyub under SC/ST Act, 1989 for her derogatory tweet about Hon'ble Sh. #RamNathKovind ji
In her move against Ayyub, that is in the complaint registered with the COmmissioner of Police Delhi, she stated, "To classify a sitting and incumbent Hon'ble Governer of Bihar and now NDA nominee for post of President of India, namely Shri Ram Nath Kovind ji, as "Worst Bet" for the post of Hon'ble President of India is not only directly undermining the abilities and position in society of a member of the Scheduled Castes but is also blatantly and scurrilously slanderous and casteist."
However, while it is unclear what Ayyub implied with the 'worst bet' phrase, she took to the micro-blogging site once again to tweet and called Sharma's complaint a publicity stunt while asking if she should send a copy of her book on Gujarat riots, Gujarat Files, where 'serious stuff' has been said about the BJP leaders.
 Dear Nupur, if you are done with ur publicity stunt, can i send a copy of Gujarat files where some serious stuff is said about ur leaders https://t.co/stGp2cAM7T
While it is common for people to criticise any nominee for the Presidential polls, the complaint does seem pretty over the tip. but with Sharma bring the whole caste issue at play, the matter gets further complicated nonetheless.
The police has not yet presented their future course of action in regard to this complaint as well, with lawyer and activist, Prashant Bhushan calling this move by the BJP 'nuts', meaning insane.