Polling for municipal bodies in UP will be held on Nov 22, 26 and 29, and the ruling BJP is pulling out all stops to win them.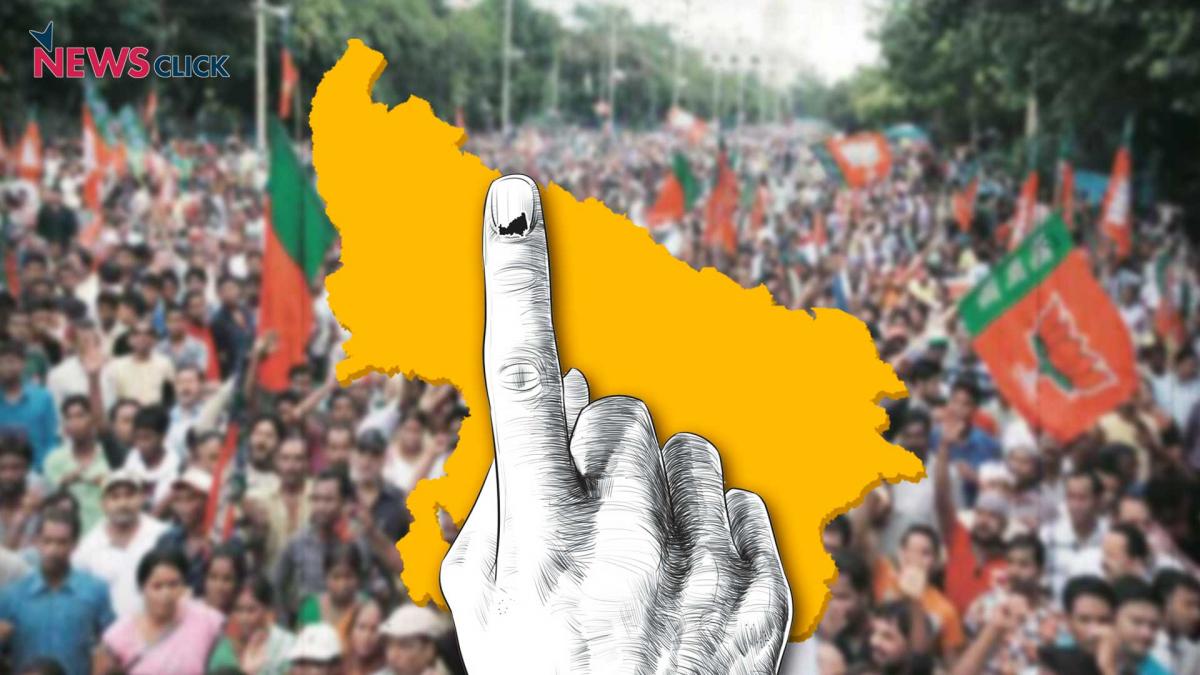 In a chilling and open threat to
Muslims
, a local
Bharatiya Janata Party (BJP)
leader in Uttar Pradesh warned the community members to vote for his wife and party or be ready to face difficulties.
Ranjeet
Kumar Srivastava, outgoing chairperson of the Nawabganj
Nagar Palika
, was addressing a public meeting in support of his wife Shashi, who is contesting the civic body elections in
Barabanki district
, UP. Polling for various municipal bodies will be held in the state on Nov 22, 26 and 29. Results will be out on December 1."
Yeh Bharatiya Janata Party ki sarkar hai, Samajwadi ki sarkar nahin hai…yahan par ja kar tum DM aur SP se apna kaam nahin karwa sakte ho…yahan par koi neta tumhari koi madad nahin kar sakta hai…dusri musibaten bhi tum par aa sakti hain…aaj tumhara koi pairokar Bharatiya Janata Party ke andar nahin hai
 (This is Bharatiya Janata Party's government and not of
Samajwadi Party
…you cannot go to the DM [district magistrate] and the SP [superintendent of police] to get your work done…no leader can help you here…you can face other difficulties as well…today, you don't have any advocate in the Bharatiya Janata Party)," Srivastava declared.
The sense of impunity and arrogance felt by BJP's local leaders was clear from Srivastava's threats. He went on to give this chilling ultimatum. "Agar hamare sabhasadon ko tumne baghair bhed bhao ke chunav nahin jitaya…agar Ranjeet Sahab ki patni ko tumne vote de kar ke chunav nahi jitaya to yeh doori jo tum banane ja rahe ho, ab agar yeh doori banegi to tumko Samajwadi Party bachane nahi aayegi. BJP ka shashankaal hai…jo kasht tumko nahi jhelne pade the, woh kasht tumko uthane pad sakte hain…(If you don't vote for our candidates without discrimination…if you don't vote for Ranjit Sahib's wife, then you are distancing yourselves and the Samajwadi Party will not come to your rescue. This is BJP's regime…you may face the problems in the future you have not faced so far)," he said.
"Muslims, I am asking you to vote for us and not begging in front of you. If you vote for us, you will remain happy, or else you will get to know about the difficulties you will face in the future," he added.
Two Cabinet ministers of the state government – Ramapati Shastri and Dara Singh Chauhan – were reportedly present on the stage when Srivastava was threatening Muslim voters.
The elections of 16 nagar nigams, 198 nagar palika parishads and 438 nagar panchayats in 75 districts in the state are to be held. These civic body polls will be the first big test for Uttar Pradesh Chief Minister Yogi Adityanath and the BJP after sweeping to power in the state earlier this year riding on a Hindutva wave. The saffron party secured a three-fourths majority in the state assembly.
Courtesy: Newsclick.in