Twitterati say they will 'boycott Mysore Pak this Diwali if it's not renamed Mysore India'
Mysore Pak was first prepared during Krishna Raja Wadiyar IV's regime at the Mysore Palace.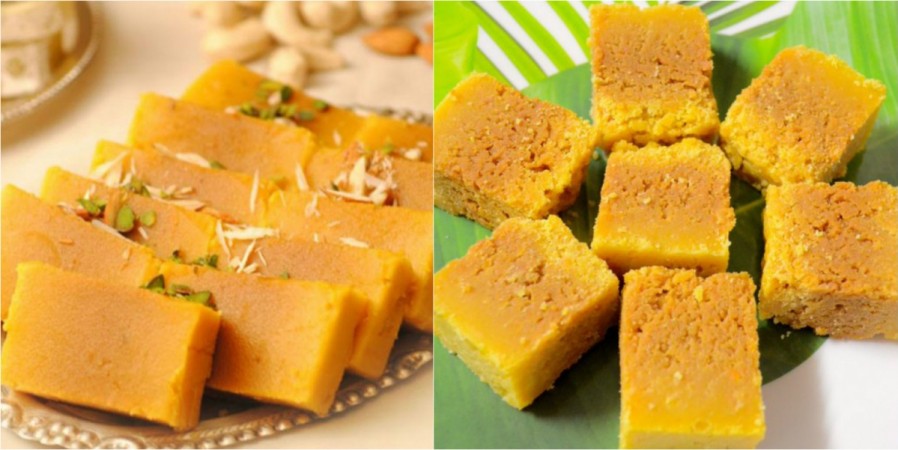 "This Diwali, I swear I will not eat Mysore Pak, unless it's re-named Mysore India," this has been trending on social media since Friday afternoon in the wake of the current hostile situation between India and Pakistan.
With Diwali around the corner, netizens have found a humour element in Mysore Pak, the sweet dish from South India usually served as dessert during the Indian festival of lights, as it has the word "Pak" in it.
Recent posts on social media look hilarious with netizens requesting the Narendra Modi government to rename the sweet by replacing the word "Pak" with "Ind" so that the Indian-origin confectionery sounds more Indian.
The delicious Mysore Pak, made of ghee, sugar, gram flour and cardamom, was first prepared during the regime of Krishna Raja Wadiyar IV at the Mysore Palace. Thus, the name of the dessert originated from the city along with the Kannada word "pak" that means sweet concoction.
Apart from Mysore Pak, netizens have also come up with "requests" to boycott and rename Lahori mamak (salt), Sindhi kadhi (gravy dish), Peshawari biryani, Karachi halwa and Pakwaan that have "connection" with Pakistan.
"#WhyTalkToPak. In the process of banning,can we consider banning Karachi halwa,lahori namak,Multani mitti,Sindhi kadhi n Peshawari biryani? [sic]," reads a tweet.
Meanwhile, after Pakistani actors and technicians were banned by Indian Motion Picture Producers Association, a cartoon published in the Friday edition of The Hindu shows a theatre screen that reads: "No Pakistani artiste has been involved in the making of this film. Utmost care has been taken not to hurt Indian's sentiments."
Check out how netizens' reacted about changing Mysore Pak to Mysore Ind here:
Vinod Kumar
Not going to eat Mysore pak Until it becomes Mysore India
Sachin Kothawade ‏
Not going to eat Mysore pak until it becomes Mysore INDIA. #being patriotic
Sunita Singh ‏
This #Diwali , I swear I will not eat Mysore Pak, unless it's re-named Mysore India
Kiran Kumar ‏
Patriotism Overload…!!! I swear I will not eat mysore pak, till it becomes mysore India.!!!

http://www.ibtimes.co.in/twitterati-say-they-will-boycott-mysore-pak-this-diwali-if-its-not-renamed-mysore-india-700663