,
A major operation to drive out illegal miners from indigenous land is under way in Brazil.
Government officials burned a plane and seized boats, weapons and petrol used by the miners in a remote region of the Amazon rainforest, which belongs to the Yanomami indigenous group.
Thousands of illegal gold miners have invaded the indigenous reserve on Brazil's border with Venezuela.
The raid is part of a larger policy to halt the advance of illegal mining.
It is a joint operation by Brazil's environmental protection agency, Ibama, the indigenous affairs department, Funai, and special forces tasked with protecting the environment.
With an estimated 20,000 illegal miners dispersed throughout the dense jungle region, officials said the aim of the raids was to interrupt the flow of supplies rather than to target individual settlements.
The miners and their illegal activities are a grave threat to the Yanomami indigenous group, which is estimated to have 28,000 members.
Diseases, violence and environmental damages caused by the influx have triggered a humanitarian crisis among the Yanomami, resulting in the deaths from preventable diseases and hunger of scores of Yanomami children.
Two weeks ago. the government airlifted 16 members of the group out of the jungle to treat them for malnutrition.
Federal police last month launched an investigation to determine if the previous government of President Jair Bolsonaro could face charges of "genocide" after President Luiz Inácio Lula da Silva, who took office on 1 January, said that its treatment of the Yanomami was "a premeditated crime".
Ex-President Bolsonaro actively encouraged economic development in the Amazon region. Violence there increased during his four years in power, with illegal miners opening fire on indigenous communities.
Since the new government started taking action, some illegal miners have been seen leaving the Yanomami lands.
Marcio Astrini of the Climate Observatory, a network of 72 climate NGOs, said it was key to find alternative employment opportunities for the miners, many of whom are very poor.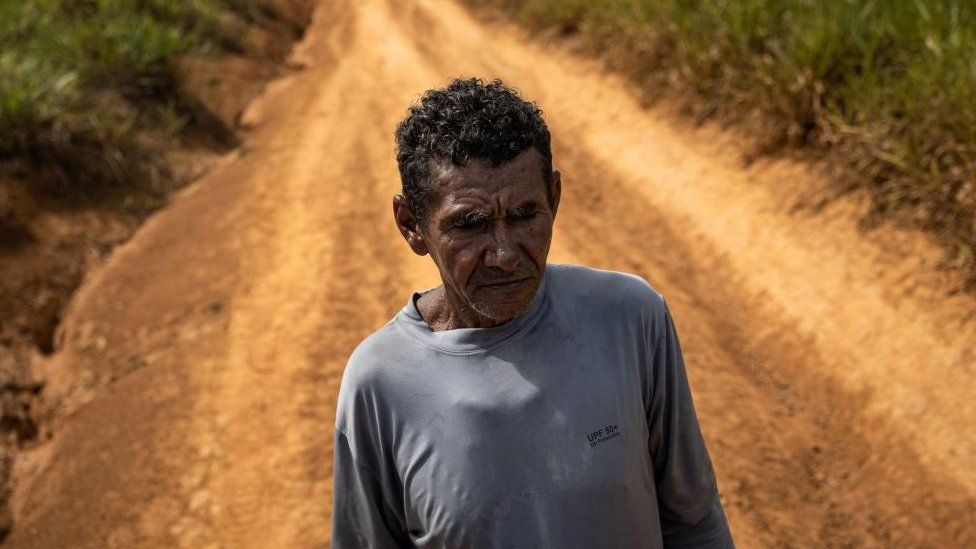 He told the G1 news site: "If nothing is done, if these people don't have alternative incomes. they will end up coming back to the areas from which they have been expelled, or they will invade mew ones."
Justice Minister Flávio Dino said the federal government was working on a plan to support them.