: 'Papa is saying, our captain… whatever he can do, he is ready'
Translated transcripts of purported conversations that are attached with Prashant Bhushan's complaint in Medical Council of India bribery scam.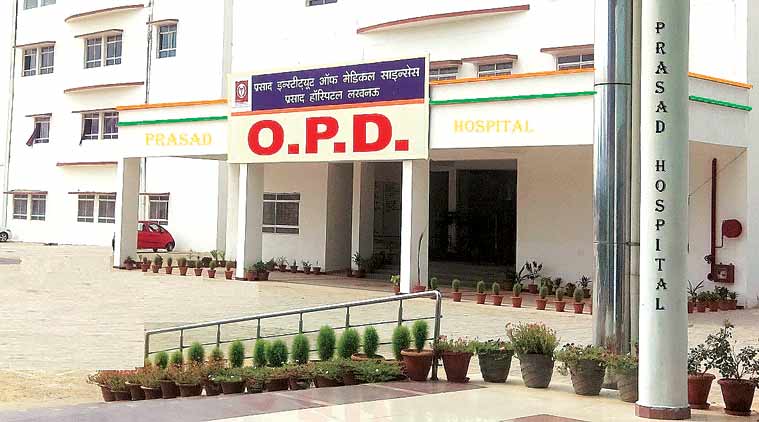 Prasad Institute of Medical Sciences, photo taken from its website
Transcripts of the purported conversations (the conversations are in Hindi and translated into English) that are attached to advocate Prashant Bhushan's complaint show a match in dates and timeline between what is being spoken and, subsequently, developments and hearings in the Supreme Court in connection with the Medical Council of India bribery scam and the cases being filed by the Prasad Education Trust.
The most revealing are conversations dated September 3 and 4, 2017. This is a snatch of the tapped conversation dated September 3, 2017, for instance,between I M Quddusi, retired judge of Orissa High Court, and alleged middleman Viswanath Agarwala:
Agarwala: …In which is theirs, in which temple (mandir) is it – temple of Allahabad or temple in Delhi?
Quddusi: No, no it is not in any temple yet, now it needs to be.
Agarwala: Yes, yes, yes. So now you can talk about it, he will do it. About that I have already spoken there.
Quddusi: He has said, sure (pucca)
Agarwala: Yes, yes. In this you see this one thing…100 per cent this, our person who is our captain, it is being done through the captain, so what is the problem, tell me?….
The brief tapped conversation between the two ends with them proposing to meet the next day; the transcript reads:
Quddusi: OK, so tomorrow is our meeting (mulakaat)
Agarwala: Now only one thing Father (Papa) is saying, one thing he is saying that this captain of ours…is all over India, whatever work there is whatever he can do, he is ready (tehiyaar) to do.
Agarwala: Yes, yes yes, we will surely (pucca) get it done.
***
I M QuddusiThe complaint filed by Prashant Bhusan and the Campaign for Judicial Accountability and Reforms notes that the writ petition filed by the Prasad Education Trust was admitted a day after this purported conversation, on September 4, 2017, by a bench headed by Chief Justice of India Dipak Misra.
The other relevant conversation purportedly intercepted is of that date (September 4, 2017) in which the third player in the bribery scam, B P Yadav of the Prasad Education Trust also joins in at a later stage. During the conversation they purportedly talk about the petition being admitted and the next date of the hearing being "Monday". That date is September 11, 2017 when the matter was indeed listed and heard by a bench headed by the Chief Justice. The lengthy transcript begins:
Quddusi: I am saying that I have someone I know from before
Quddusi: They are saying they filed their petition today and they have been given a date for Monday. They are saying how much and how will it be and secondly, how will they have faith (vishvas) that the work will be done for sure.
Agarwala: Are these those medical people?
Quddusi: Yes yes.
Agarwala: So the date is listed for the coming Monday?
Agarwala: So that is the review, yes?
Quddusi: No, it is a petition under Article 32.
Agarwala: Yes, yes, yes. There is no assurance. If the goods (saamaan) is given, then the work will be done 100 per cent.
***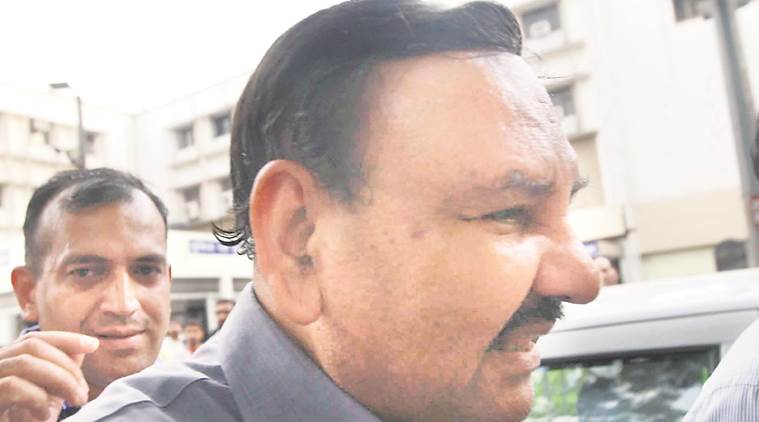 Retired Judge Ishrat Masroor Quddusi. (Express Photo)Shortly afterwards, Yadav comes into the purported conversation.
Yadav: Did you recognise me? I am D P Yadav speaking.
Yadav: So that day I had gone to the high court because, see brother, at that time my money was stuck. I spoke in a clear cut manner That's why we went. From there they gave an order. After coming here, they dismissed (kharij kar diya) it. They said to file a fresh petition, a fresh petition has been filed under Article 32. It had a date, the date has been pushed to the 11th. So what we want is that tomorrow we will make your ticket, Vishvanathji I will give it to you now you get our work done for us.
Agarwala: No, the work is not 100 percent but 500 per cent guarantee but the goods (samaan) will have to be give before and they are refusing to meet because the Government that is there—-tea sellers Government (chai wale ka) —- they are keeping everyone under watch, that is the problem.
***
The other snatch from the same purported conversation of September 4, 2017 also appears to be in code language between Vishwanath Agarwala and D P Yadav.
Agarwala: I will confirm it otherwise I would not have have said it, because we are doing this work….it is very necessary for the trade. Medical people are necessary, there is no problem with that. But see there are some people there who without giving (lagaye) parshad nothing will happen.
Yadav: No, parshad will be given (lagega); parshad will be given; parshad will have to be given.
Agarwala: work will be done 100 per cent but I will not go to speak tomorrow or the day after…you keep the goods (saamaan) ready…if you give, we will get it done…100 per cent we will get it done…there is no problem.
Yadav: Meaning advance will have to be given.
Agarwala: yes, advance will have to be given to them. Otherwise tell, why will they do it? In such things there is nothing in writing (likhat padi). All this runs on faith (vishwas) in the world. They will do it 100 per cent.
http://indianexpress.com/article/india/medical-council-of-india-bribery-scam-supreme-court-i-m-quddusi-prashant-bhushan-5026131/