In fact the term Modi Toadies wasn't coined by Rushdie – it was first used in an article by Indian journalist Mihir S Sharma in 2012. Rushdie has used the term in the past to describe Narendra Modi's supporters – most notably at a 2014 talk in New York on "religious freedom and personal safety" in India.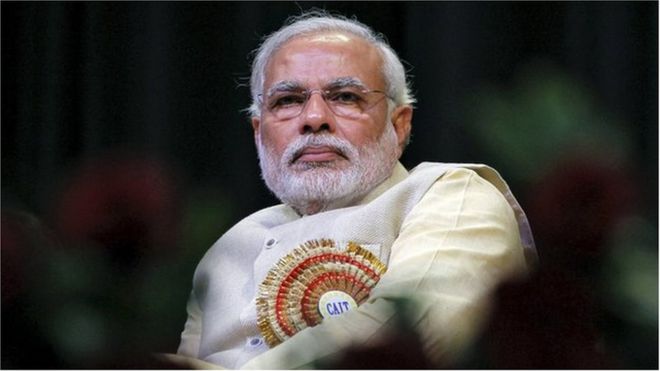 Indian Prime Minister Narendra Modi is known for his popularity online – so writer Salman Rushdie caused quite a wave by terming his internet supporters the "Modi Toadies".
It began with a writer defending other writers. Salman Rushdie is known for both literary accolades for his novels and a career in which he received death threats from religious clerics and his writing was banned in countries including India.
Now, along with many other liberal-minded writers in India, he's protesting against recent actions by right-wing Hindu groups. More than 40 Indian writers have returned their literary awards or written letters of protest against "rising intolerance and growing assault on free speech".
It comes after a series of controversial events: rationalist thinkers who had criticised Hindu belief were killed, beef was banned in some states, a Muslim man was lynched over rumours he had beef in his home. and an activist's face was smeared with ink by right-wing Hindus for reaching out to a Pakistani minister.
Now, writers from across the country are standing up in protest against the Sahitya Akademi, a literary body that they say should protest at these events. Salman Rushdie tweeted in support of them. The message was retweeted over 600 times and many supported his remarks, but he also received abusive messages
In response to those negative messages, Rushdie tweeted: "Here come the Modi Toadies. FYI , Toadies: I support no Indian political party and oppose all attacks on free speech. Liberty is my only party". The implication was that active social media users who are often quick to defend Prime Minister Narendra Modi act abusively.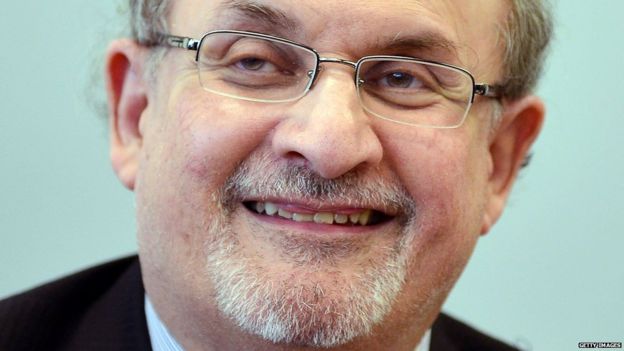 He later told Indian TV channel NDTV that "what's crept into Indian life now is a degree of thuggish violence which is new".
The term "Modi Toadies" caused a storm online in India. It generated amusement for many, but also drew criticism from supporters of the Indian premier.
Darab Farooqui tweeted that the term "Modi Toadies" is "just too cool" and should be a new social media term. "Bhakts never felt right, so from now on, "Modi Toadies" is the new Bhakts," he said. Bhakt, the Indian word for devotee, is another term used sarcastically by the opposition to describe those who vehemently support the current Hindu-nationalist-led government.
But many Modi supporters criticised Rushdie's use of the term. One tweeted to Rushdie, "sad that so many of us 'Modi Toadies' who've defended u over years are now dismissed as sycophants."
Samit Malkani is an active Narendra Modi supporter with over 2,000 Twitter followers. He told BBC Trending that in his view it wasn't not fair to club all supporters of the Indian Prime Minister together as "Modi Toadies". "Modi supporters are rational, and willing to criticize when need be. Just because we believe in the man doesn't make us blind followers," he said.
Blog by Aditi Mallya
http://www.bbc.com/news/blogs-trending-34520772?SThisFB