This Bengali Poet Made A Facebook Post On Yogi Adityanath & Is Now Facing Police Action
Srijato Bandyopadhyay, one of the most celebrated poets of contemporary Bengal, finds himself mired in an unlikely controversy.
A police complaint has been lodged at North Bengal's Siliguri town against the poet known for writing on urban isolation and loneliness. According to the complainant, a post written by the poet after the selection of Yogi Adityanath as the Uttar Pradesh CM, has hurt the religious sentiments of Hindus.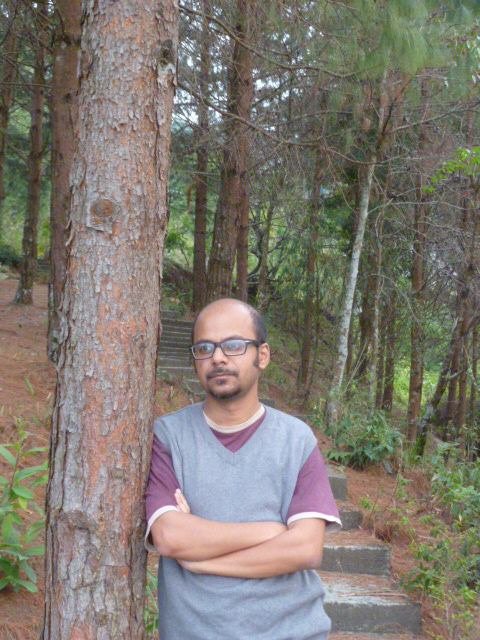 "The last two lines of the poem he wrote are really objectionable. He refers to Shiva's trishul  in a derogatory manner and we won't tolerate this. Bengali literature has a great tradition. How can he use dirty words in poetry and insult Hindu deities like this? I am not in this struggle alone, a whole lot of my Hindu brothers are with me," complainant Arnab Sarkar, a member of Hindu Samhati, a non-political Hindu organisation, told ScoopWhoop News.
According to a report in Hindustan Times, Srijato Bandopadhyay posted the controversial 12-line poem on Facebook at 8:25 pm on March 19, the day Adityanath was sworn in as the chief minister of Uttar Pradesh.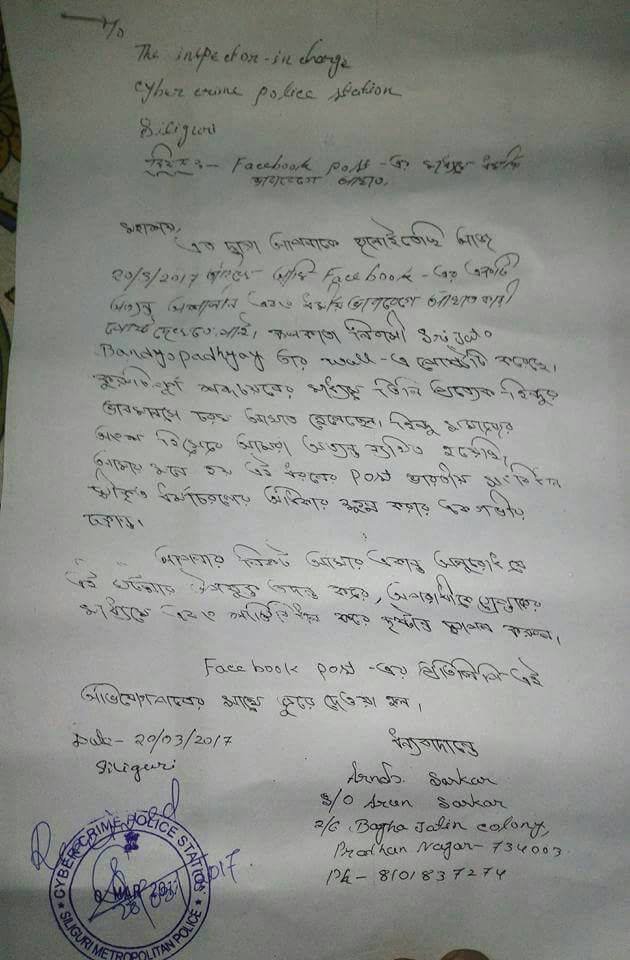 The officer-in-charge of the cyber crime police station of Siliguri Metropolitan Police, where the complaint was filed, said they are investigating the matter. "We did receive the complaint but we need to look into the matter thoroughly before taking any action," he said.
When ScoopWhoop News contacted poet Srijato Bandyopadhyay, he claimed that he is sure his right to freedom of expression will not be violated. "It's evident that he misinterpreted the lines. The said lines has nothing to do with a deity but the excesses of religious leaders. I don't think we can give this issue much importance," said Srijato.
According to Tapan Ghosh, president of Bengal-based Hindutva group, Hindu Samhati, the authorities should be shaken into action. "Srijato Bandyopdhyay is not the first Bengali to do this. Even famous literary giant Sunil Gangopadhyay would keep insulting our religion and culture," said Ghosh.
According to Ghosh, earlier members of his group were arrested for "insulting Islam." "The poor boys only reacted when unsavoury Muslim characters provoked them on Facebook. They were arrested immediately by the police. When we go to file complaints against those insulting Hinduism, no one takes our complaint," Ghosh said.
He further claimed that this is a ploy by the media to malign Yogi Adityanath. "Srijato has no reason to make such a post against Yogi Adityanath. This is character assassination. Whenever there is a strong Hindu figure coming into power, the media reacts like this," he said.
The poem
অভিশাপ
সময়ে ওষুধ, নইলে বেড়ে যায় সবরকম রোগই
ভিখ পেতে পেতে তুমি রাজা হয়ে ওঠো, গেঁয়ো যোগী।
উঠেই নির্দেশ দাও, ধর্মের তলব দিকে দিকে
মৃগয়ায় খুঁজে ফেরো অন্য কোনও ধর্মের নারীকে।
যে–হরিণ মৃত, তারও মাংসে তুমি চাও অধিকার
এমন রাজত্বে মৃত্যু সহজে তো হবে না তোমার।
বাতাসে হাপর নামে, দেশ জুড়ে অধর্মের ছাই…
প্রতি নির্বাচনে আমরা শতাব্দীপিছনে ফিরে যাই।
যেখানে পুরুষধর্ম ধর্ম-পুরুষের অন্য নাম
আর আমি নারীর মৃত্যু পার করেও শিকার হলাম।
আমাকে ধর্ষণ করবে যদ্দিন কবর থেকে তুলে –
কন্ডোম পরানো থাকবে, তোমার ওই ধর্মের ত্রিশূলে!