Two of the Reddy brothers are BJP candidates from the Ballary area. The third, Janardhan Reddy, is campaigning for the party.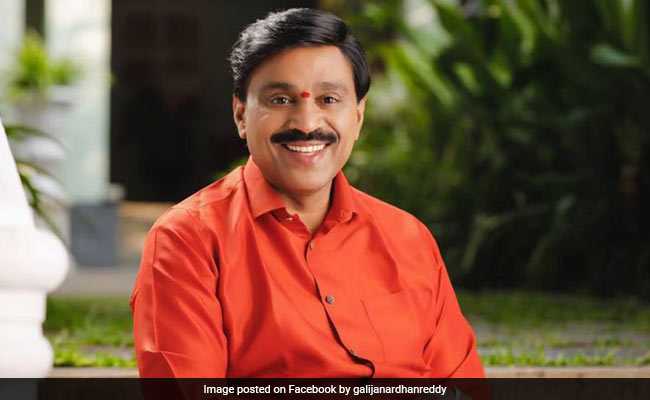 NEW DELHI: 
HIGHLIGHTS
CBI was handed over the illegal mining cases in 2013
The powerful Reddy brothers of Ballari were among the accused
5 years on, CBI has closed several cases citing different reasons
In 2013, the Karnataka government handed over cases of illegal export of iron ore mined from its state to the CBI. Among the accused were the powerful Reddy brothers of Ballari, candidates and top campaigners for the BJP. The charges pertained to the illegal export of ore worth Rs12,000 crore from 9 ports spread across 4 states. Four years later, as the Karnataka elections neared, the CBI began to close the cases in state after state, citing technical reasons, documents reviewed by NDTV reveal.
Today, two of the brothers are BJP candidates from the Ballary area in the elections that will be held on May 12. The third, Janardhan Reddy, is campaigning for the party. The BJP says they are needed if the election in the area has to be won.
In June 2017, the CBI's Goa branch, in a letter to the Karnataka government, said they had to close the preliminary inquiry because the "government of Goa permitted CBI to investigate into the iron ore originating from Karnataka only, which was only exported from Goa and Mormugao (port)".
The letter also said since the iron ore from Karnataka was blended with Goan ore, there was no way to segregate the data.
Another reason for the closure, the agency said, was the "absence of any authentication of the data by government agency."
In a letter dated November 8, 2017, the CBI branches from Chennai and Bengaluru described the reasons for closing the probe in Tamil Nadu and Karnataka.
The CBI's Bengaluru office simply said the preliminary inquiries, related to illicit iron ore export from Karwar and New Mangalore ports of Karnataka, "have not been converted into regular complaints."
The CBI's Chennai branch said: "No case regarding illegal iron ore exports has been registered by the Anti-Corruption Branch, CBI, Chennai, because they couldn't receive notification from the Centre giving them "consent".
In response, the Karnataka government, headed by the Congress, passed an unusual notification withdrawing its cases from the CBI, handing them over to a state-level Special Investigation Team.
The irregularities found in the 3 ports of Andhra Pradesh are still being investigated by CBI.
Justice Santosh Hegde, the former head of Karnataka's Lokayukta which first investigated the illegal mining scandal, told NDTV, " In our report along with annexures supported by documents we clearly showed how law was being violated, these documents were collected from the offices, computers of these traders and we clearly showed there was no mining permit, no transportation permit, no export permit but they have still exported huge quantity of iron ore."
The Lokayukta report alleged that 45 lakh MT and 21 lakh MT of iron ore was illegally exported from Goa and Chennai respectively. The report had directly named firms belonging to G Janardhan Reddy and said that the companies, which exported iron ore in huge quantities, lacked permits to export
https://www.ndtv.com/india-news/cbi-paper-trail-reveals-how-karnatakas-reddy-brothers-were-let-off-hook-1845076