The situation in Dantewada, following the 29th July fake encounter in Village Nahadi, the facts of which were ascertained earlier by Soni Sori, Lingaram Kodopi and Bela Somari, and detailed here, has taken a dangerous turn.
Yesterday, on 1st August 2015, IG Kalluri issued a call for excommunication of Soni Sori, Linga Kodopi and other AAP members working with them, and the Dantewada Superintendent of Police (SP) personally threatened residents of Nahadi to not work with Soni Sori.
Geedam is a small trading town in Dantewada. It is also the town where Soni Sori lives with her children and that has a small, but vocal circle of local activists and human rights defenders who support her work. Yesterday, on 1st August 2015, a local trader was stabbed in a market of Geedam; he later died. In wake of the latest killing, Geedam was visited by the notorious police officer, SRP Kalluri, who is currently the Inspector General (IG) of Bastar Range. There, Kalluri, along with the SP and SDM of Dantewada, met with the trading community which was naturally anguished at the lack of security due to which one of their members was killed in broad daylight.
Instead of allaying the traders' fears and restoring their confidence, the IG publicly blamed Soni Sori for these attacks on their community, and exhorted everyone to excommunicate Soni Sori and her associates. He further alleged that Soni Sori was in fact supplying names of traders to be killed to the Maoists, who were carrying out these attacks. This conversation was reported in yesterday's papers (one such clipping is attached). Some of the associates he named were Lingaram Kodopi, members of AAP Arvind Gupta, Sachin Gupta, Santosh Sahu, Mahesh Soni, all residents of Geedam, and AAP member from Jagdalpur, Rohit Singh Arya. Instigated by such rhetoric by the IG, several young men, accompanied by the police,went to Soni's house, surrounded it and shouted slogans. At this time, only Soni's young children were present inside the house, and they have been thoroughly traumatized by the whole incident.
With such inflammatory accusations in a tense situation, Mr Kalluri has successfully created a belligerent sense of distrust amongst the community against these human rights defenders. It is shameful that a senior officer would behave so irresponsibly in giving a call for social exclusion of all these AAP members of Geedam, when many are themselves well-respected members of Geedam's trading community, and indeed, are closely related to the deceased trader.
One day earlier, on 30th July 2015, Mr. Kamlochan Kashyap, SP Dantewada had also warned the villagers of Nahadi, to desist from working with Soni Sori and threatened them with dire consequences if they didn't heed his warning
Following these incidents, there is considerable fear for Soni's personal safety and also that of her family and associates.  It is not a mere coincidence that all this has happened just one day after Soni Sori and Rohit Singh Arya held a press conference along with two brave girls from the Village Nahadi exposing a fake encounter of a tribal villager in Dantewada, and on the day when Soni Sori, Linga Kodopi and Arvind Gupta had accompanied more media people to the village Nahadi to speak to the villagers themselves.
Such vindictive actions of a high-ranking police officer, openly issuing a call for social boycott of these human rights activists, and instigating a crowd of people to harass her young children is utterly reprehensible and should be condemned in no uncertain terms.
Articles in the press:
1. IG SRP Kalluri in the press conference at Geedam
http://epaper.patrika.com/c/6074265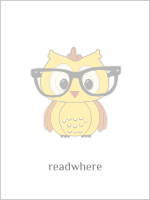 2. People protesting in Nahadi Village on 1st August
IG Kalluri issues a call for excommunication of Soni Sori, Linga Kodopi and others working with them