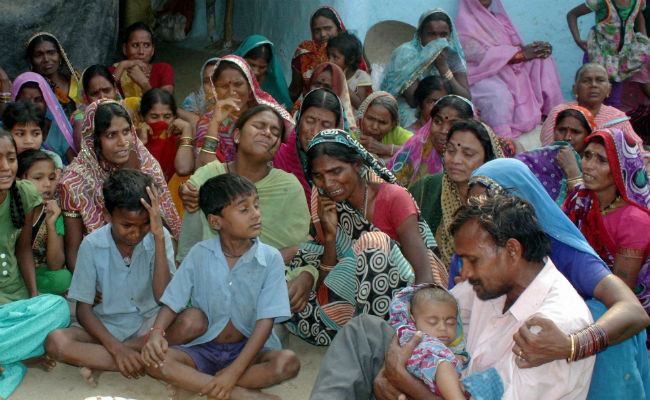 BILASPUR: 
The doctor involved in the sterilization camp in Chhattisgarh that led to 11 deaths, was awarded earlier this year for a record 100,000 such surgeries in his career.Dr RK Gupta, 59, received the award from Health Minister Amar Agarwal on Republic Day, January 26.
With a year to go before he retires, the doctor faces an FIR or police complaint for fatal negligence at the free government-run camp organized at the Nemi Chand Jain hospital in Bilaspur, the home district of the health minister.
On Saturday, Dr Gupta performed 83 surgeries in five hours, more than double the limit for one day. He allegedly raced through the operations with just one assistant.
The hospital, which has been abandoned since April, has hardly any infrastructure to handle the surgeries, say sources. No patient has been treated here for months.
Most rooms were closed and some rooms had rusted cots. In the name of furniture, there are only broken down tables and chairs.
The women were allegedly made to lie on the floor for the operation.
Sources say the doctor was paid the standard Rs. 100 per surgery.
The women fell ill on Monday and eight died the same evening. Three more died on Tuesday. Scores of women are being treated in various hospitals, and are now being examined by a team from Delhi's AIIMS hospital.
Some reports have said the women showed signs of toxic shock, possibly because of dirty surgical equipment or contaminated medicines.
The race to match targets is suspected to be a major factor in the botched sterilisations. The "family planning" camp is held every year as part of India's attempts to control its billion-plus population.
One of the health officials suspended after the tragedy told NDTV that the state health ministry sets sterilization targets that are assigned to districts. On record, officials have denied it.
Prime Minister Narendra Modi, whose BJP rules Chhattisgarh, has expressed concern over the deaths and asked for probe
http://www.ndtv.com/article/india/chhattisgarh-sterilisation-deaths-doctor-was-awarded-for-100-000-surgeries-619854