The Chhattisgarh government has long being accused of allowing groups that use intimidatory tactics to flourish in Bastar.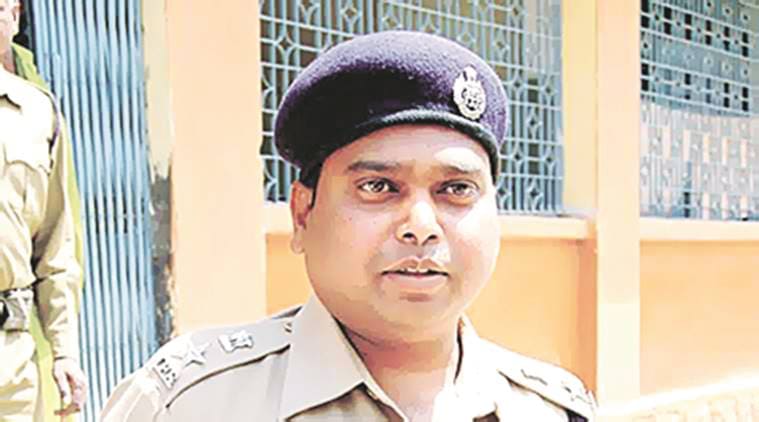 IGP S R P KalluriTwo days after the exit of Bastar Inspector General of Police S R P Kalluri, two "anti-Maoist groups" that have been accused of intimidating researchers and journalists at the behest of police announced on Thursday that they are disbanding. In identical statements, the leaders of AGNI and the Vikas Sangharsh Samiti, based in Jagdalpur and Sukma respectively, said they were disbanding "keeping present circumstances in mind."
The Chhattisgarh government has long being accused of allowing groups that use intimidatory tactics to flourish in Bastar.
On Thursday morning, AGNI convenor Anand Mohan Mishra circulated a message which said AGNI had led the people in their anti-Maoist stance and had, since its inception, used peaceful and democratic means to support the police. "In contributing to the anti-Naxal cause, we feel a sense of self-satisfaction. Keeping present circumstances in mind, with no particular reason, and with a consensus, we have decided to disband the organisation," Mishra said.
Within hours, the convenor of Vikas Sangharsh Samiti and a former Salwa Judum leader, P Vijay, circulated the same message.
In April 2016, faced with accusations for its role in the hounding of lawyers of Jagdalpur Legal Aid group and journalist Malini Subramaniam, a group called Samajik Ekta Manch had disbanded. Within two months, its members regrouped and announced formation of Action Group for National Integrity (AGNI). The Vikas Sangharsh Samiti too had several members common to the Manch and AGNI.
Since its inception, AGNI has held several "anti-Maoist rallies" with the police and has labelled researchers and activists who question police as "white collar Naxals" and "sympathisers". In her complaint to police, activist Bela Bhatia pointed to their alleged role in harassing those seeking to work in Bastar.
Senior government officials had told The Indian Express that messages and speeches made by AGNI, asking Bela Bhatia to leave Bastar, had contributed to Kalluri's exit, given that these continued despite the government's attempts at reconciliation.
D M Awasthi, Special DG Anti Naxal Operations told The Indian Express, "The only thing we must believe in is professional policing. Groups or individuals can certainly help the police, but nothing can be outside the ambit of the law, and a general sense of law and order. The police must lead, and there should be no vigilantism."
Senior officers in the government said the disbanding has come after a "clear message" was sent through and after Kalluri's removal. "It was felt that the actions of these groups that share the stage with the police was undoing all the work and creating a bad image. It was conveyed to all the SPs that no vigilantism would be allowed anymore," a senior officer said.
The AGNI has organised almost 15-16 rallies during the past one year across the Bastar region protesting against the Maoist activities and violence One of them, called `Lalkar' (challenge) rally, was convened by the outfit in Jagdalpur in September last year and attended by thousands of people
 http://indianexpress.com/article/india/days-after-kalluri-exit-from-bastar-two-anti-maoist-groups-disband-4516517/