The debate over nuclear energy is fiendishly complex, but one important factor is public opinion, and people in 24 nations across the world oppose it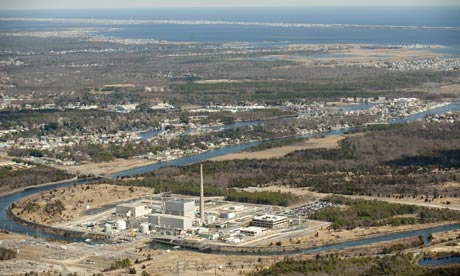 I've been able to express my thoughts on nuclear power on this blog, but what do the citizens of the world think? A new opinion poll from Ipsos MORI tells us: 62% of citizens in 24 countries across the world oppose the use of nuclear energy, with a quarter of those having change their minds after the Fukushima disaster.
Before looking in more detail at the poll, let me make very clear that I think the debate over nuclear power is a fiendishly complex one. It encompasses the risks of rising carbon dioxide, the strength of political will behind renewables like wind and solar, whether the true cost of nuclear can be calculated and the proliferation of nuclear weapons. I don't think there's an easy formula that combines all these factors and into which you can feed data and get the "right" answer. You have to make your own judgements about some things, as I've written before, and one of those things is public opinion.
This is a proper poll, across a wide range of countries and details of the poll methodology is at the end of this post. I am also promised a link to the full data, which I have only as a file. I'll add that when it arrives.
So what stands out? The most anti-nuclear nations in the poll, at about 80% against, were Italy, Germany and Mexico. Only three of the 24 countries had majorities that favoured nuclear power: India (61%), Poland (57%) and the US (52%). The UK and Sweden were split 50-50 within the uncertainty cited.
In France, where most of the electricity is produced by nuclear, 67% opposed it, the same percentage as in coal-rich Australia. Perhaps surprisingly, 42% of people in Japan, still recovering from the huge tremor that wrecked the Fukushima nuclear plant, remain supportive of nuclear power.
The pollsters also asked whether people opposed other ways of generating electricity. With 62% against, nuclear was the least popular, followed by coal (52% against), gas (20%), hydroelectricity (9%), wind power (7%) and solar power (3%).
Polls can't tell us why people hold the opinions they do. But its blindingly clear that renewables have global support. It is possible to keep the lights on without nuclear, if renewables get the huge support needed from governments. My question is whether governments are listening to what people want?
Methodology: The survey was conducted in 24 countries: Argentina, Australia, Belgium, Brazil, Canada, China, France, Germany, Great Britain, Hungary, India, Indonesia, Italy, Japan, Mexico, Poland, Russia, Saudi Arabia, South Africa, South Korea, Spain, Sweden, Turkey and the United States of America. An international sample of 18,787 adults aged 18-64 were interviewed between May 6 and May 21, 2011 via the Ipsos Online Panel system. Approximately 1000+ individuals participated in each country with the exception of Argentina, Indonesia, Mexico, Poland, Saudi Arabia, South Africa, South Korea, Sweden, Russia and Turkey, where each have a sample 500+. Weighting was then employed to balance demographics and ensure that the sample's composition reflected that of the adult population according to the most recent country Census data and to provide results intended to approximate the sample universe. A survey with an unweighted probability sample of this size and a 100% response rate would have an estimated margin of error of +/-3.1 percentage points for a sample of 1,000 and an estimated margin of error of +/- 4.5 percentage points for a sample of 500.
http://www.theguardian.com/environment/damian-carrington-blog/2011/jun/23/nuclearpower-nuclear-waste