by Sneha Mary Koshy,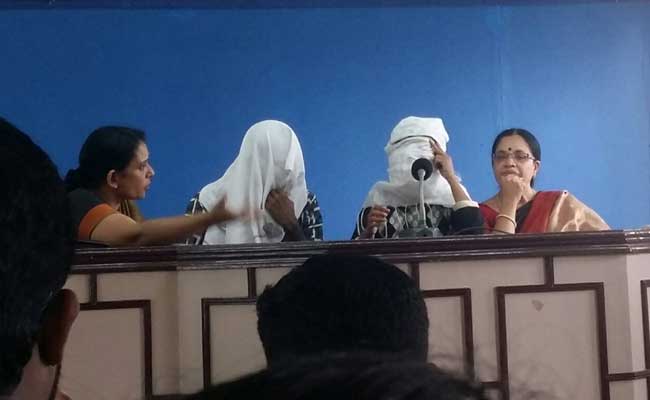 The woman said she was called to the police station and humiliated after she filed the gang-rape case.
THIRUVANANTHAPURAM: A woman in Kerala, who was allegedly gang-raped by her husband's friends, was forced to withdraw her complaint because of humiliation by the police. "Which one of them gave you the greatest pleasure?" the woman was allegedly asked by a police officer, according to a Facebook post by well-known dubbing artiste Bhagyalekshmi.
The post has been widely shared and has forced Chief Minister Pinarayi Vijayan's office to take note and promise action.
The woman and her husband, their faces covered, came out with their story on Thursday.
"I don't want a police case because we have been humiliated by the police. Far more than rape, it was the police threats and humiliation that was unbearable," the 35-year-old woman said.
Ms Bhagyalekshmi said in her post that the woman could not stop crying when she came to meet her along with her husband.
The 35-year-old told her that earlier this year, when her husband was away, four of his friends came to her house in Thrissur, around 280 km from state capital Thiruvananthapuram, and claimed he was in hospital. "She trusted them…so she went with them, but they took the car to a different route, outside the city," says the post.
"She was taken outside the city, raped by four of her husband's friends one after the after…One of them holds a high post in a political party," said Ms Bhagyalekshmi.
The woman said she could tell her husband only three months later, in August. "Such was her fear and pain…" the post said.
When she filed a complaint on her husband's instance, the police allegedly called all four men to the police station and asked her humiliating questions.
"Realising the case was weak, since she had filed a complaint after three months, she withdrew her case because of repeated humiliation by police. She said it's fortunate that Jisha and Soumya died or they would have to face repeated humiliation," Ms Bhagyalekshmi wrote in her post.
http://www.ndtv.com/kerala-news/cops-asked-kerala-rape-survivor-which-one-gave-you-the-greatest-pleasure-1620847?browserpush=true