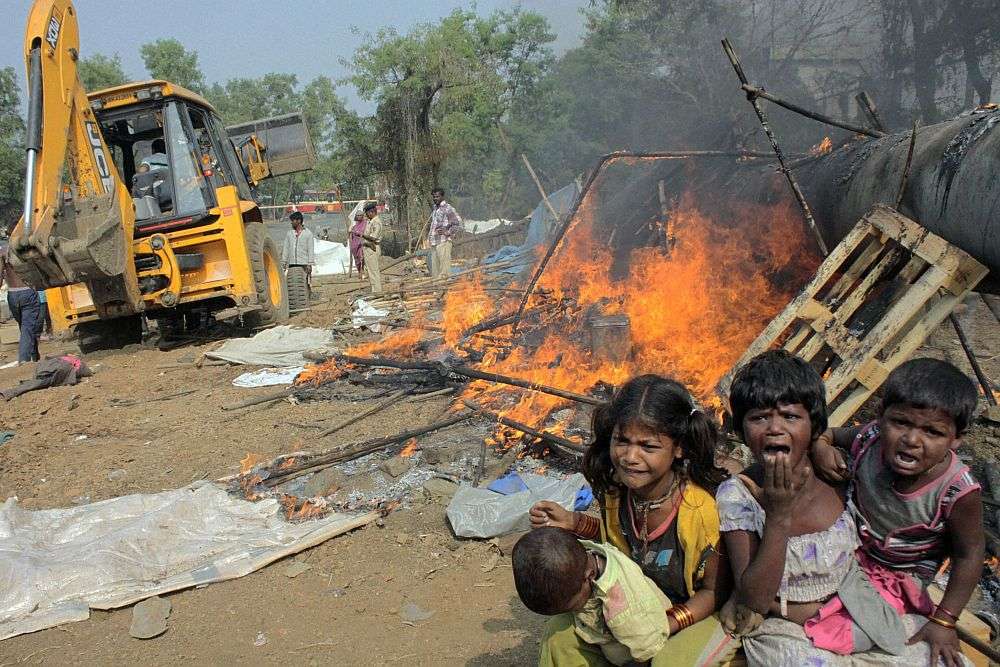 FILE – PTI PHOTO
A 15-year-old Dalit girl was burnt alive allegedly by eight people in Sayla town of Gujarat's Surendranagar district, police said here today.
The victim, Chandrika Parmar, was burnt alive in the Ambedkar Nagar area of Sayla town in Surendranagar district by Motibhai Sunera and seven others, police said.
"The girl was busy cleaning drains when eight people led by Sunera rushed towards her and began abusing her after which they poured kerosene on her and set her ablaze," Sayla town police station's sub-inspector A B Gohil, who is investigating the case, said.
"Initially, the seriously injured girl was rushed to the Sayla Civil Hospital from where she was referred to Ahmedabad's V S Hospital," Gohil said.
A complaint has been registered against Sunera and seven others, the official said, adding that no arrests have been made so far.
Read more here- http://www.outlookindia.com/news/article/Dalit-Teenager-Allegedly-Burnt-Alive-in-Gujarat/844925