2 Children Burnt Alive After House is Set on Fire Near Delhi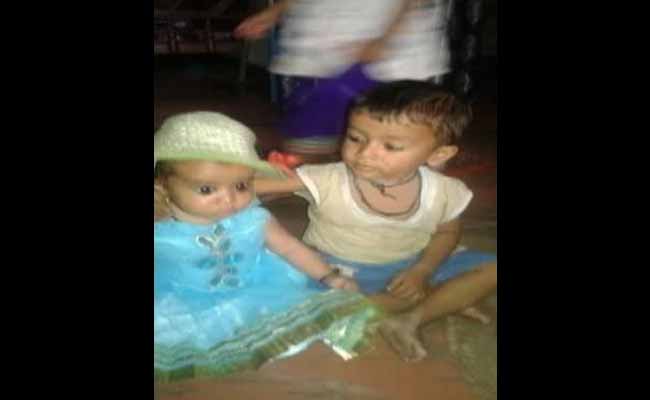 FARIDABAD: 
 Two young children from a Dalit family were burnt alive and their parents suffered injuries after their home in a Haryana village about 40 km from the national capital, was allegedly set afire deep in the night on Monday.
The father of the children, Jitender, has alleged that members of the upper caste Thakur community, with whom he had an altercation a few days ago, attacked the family at about 2 am.
"We were sleeping when they poured petrol from the window. I smelt the petrol and tried to wake up my wife but by then the fire had started. My children died in the fire…," said Jitender, sobbing.
His wife Rekha is in a hospital in Delhi with 70 per cent burns. His son two-and-a-half year old son Vaibhav and daughter Divya, 11 months old, were killed instantly.
"They had threatened me that they will finish my family, that I should never return to the village… I won't but please give me back my children," said Jitendra who too was injured while trying to save his family. He returned to his village Sonped to file a police case, but says it is yet to be registered.
The village, which is dominated by Thakurs and has only a few Dalit families, is tense and security has been tightened, the police said.
Union Home Minister Rajnath Singh called up Haryana Chief Minister Manohar Lal Khattarand has asked him to ensure the safety of Dalit families Haryana is governed by the BJP, which also leads ruling coalition at the Centre.
http://www.ndtv.com/others-news/dalit-house-set-on-fire-2-minors-succumbed-to-injuries-in-faridabad-1234309