The student had moved the Supreme Court seeking an exemption from the NEET for students like her who had studied under Tamil Nadu's own education board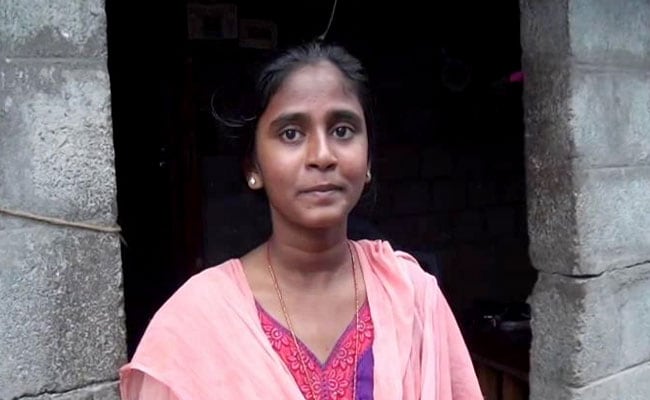 CHENNAI: 
HIGHLIGHTS
17-year-old daughter of daily wager found hanging 300 km from Chennai
Had filed case in Supreme Court against NEET entrance exam
She scored high in board exams, did poorly in NEET
A 17 -year-old Dalit student from Tamil Nadu who asked the Supreme Court not to insist on a common entrance exam for medical colleges has committed suicide on Friday, allegedly after she did not get admission to a medical college.
S Anitha, 17, the daughter of a daily wager, scored 1,176 marks out of 1,200 in her board exams in Tamil Nadu, which would have allowed her to enrol to study to become a doctor, but did not perform well in the National Eligibility cum Entrance Test, commonly referred to as "NEET."
Her family said she was found hanging.
Superstars Rajinikanth and Kamal Haasan, both expected to join politics soon, tweeted about Anitha. "My heart goes out to her for all the pain and agony she would have undergone," said Rajinikanth.
Mr Haasan said, "This is a tragedy which should not have happened… our argument has probably been weak. We'll have to better our argument and make our argument louder in court."
A year ago, the Supreme Court ordered all medical colleges across the country to use NEET to decide admissions. Tamil Nadu, which has close to 40 medical colleges, said its students are at a disadvantage while taking NEET, which it alleged is more apt for students who study in CBSE schools, and punishes poor and rural students who cannot afford the private tuition classes usually needed to score high on common entrance exams like NEET and JEE, which is used for engineering students.
The top court exempted the state from NEET last year, but refused a request to continue the exemption this year.
The centre said if the Tamil Nadu government were to issue an ordinance or executive order that would effectively circumvent NEET, it would back the move. But abruptly, last week, it said the opposite in the Supreme Court, which then ordered Tamil Nadu to use NEET as its sole criterion for college admissions.
Pro NEET campaigners claim that the exam helps identify the best candidates to become doctors.
Anitha was from a village in Ariyalur district, around 300 kilometres from Chennai