AAP Government Sweeps Away Green Check for Small Businesses in Delhi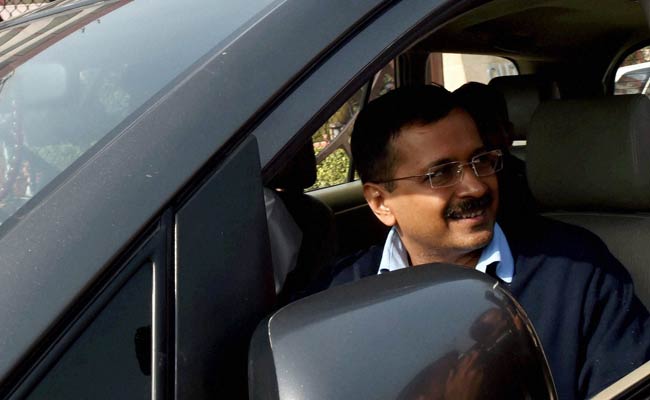 NEW DELHI: 
 The two-day old government of Arvind Kejriwal said today that to set up medium or small scale industries in Delhi, a No Objection Certificate will no longer be needed from the Pollution Control Board.
Pollution check is a "major stumbling block" to the ease of doing business, said a statement from industries minister Satyendra Jain. The requirement of the No Objection Certificate was neither aiding environment nor business. In the current situation, while green laws are being continuously "being violated", yet traders are being "deterred" from doing business, the statement read.
The rule, however, will apply only to industries that fall in the green or orange or yellow zone – which are considered non-polluting or have negligible pollution.
Industries are essentially divided into three categories depending on their pollution level. The red zone is a banned zone – under which to set up an industry, a parliamentary clearance is required.
The green zone comprises non-polluting like bakeries, carpentry, hand looms etc. The orange zone includes units like drugs, electroplating, soaps, dying cloths and tobacco, which release some amounts of effluents, for which treatment plants are mandatory.
Environmentalists, however, say this is a controversial decision. Although the Delhi Pollution Control Board has acquired the reputation of being a bureaucratic deadweight, there is a need for a regulatory framework, they say.
"Who decides whether the industry which is applying is green or not?" said Parthaa Bosu of CleanAirAsia's India chapter. "It needs certification and inspection. It is not easy to remove the human interface that easily and that soon."
Mr Bosu also pointed out that new forms of industries, like mobile repair units, need to have emission levels tested before they are allowed to set up shop and only pollution boards have the expertise to do that.
Delhi is already the most polluted city in the world. During the winter months this year, the Particulate Matter 2.5, which is the most harmful emission, has been over 200. The acceptable level is 60.
The toxic air has led to a sharp rise in respiratory diseases particularly among young children and senior citizens.
http://www.ndtv.com/india-news/aap-government-sweeps-away-green-check-for-small-businesses-in-delhi-740352