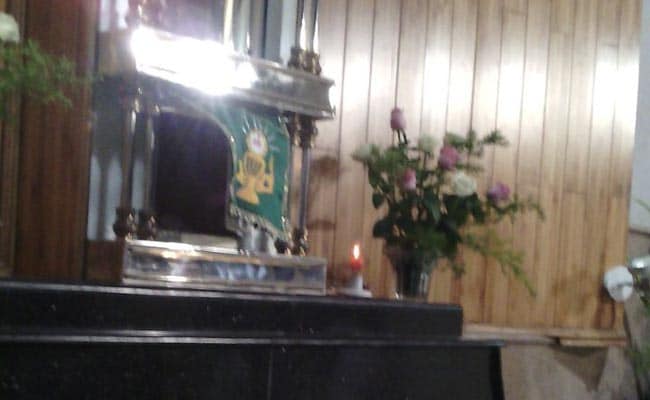 NEW DELHI: 
 The St Alphonsa's church in south Delhi's Vasant Kunj was allegedly vandalised today. The fifth attack on a church since December comes just five days before elections in Delhi.The Delhi Police has registered a case of robbery, but members of the church said unidentified people jumped in from the main gate wall, broke opened the main gate of the church at around 3 am and ransacked the sacristy cupboards and other property.
"Police has been asked by headquarters to give security to churches in Delhi but how don't know how much security was given here. I am told police does patrolling once a week but nothing more than that," said Father Mathew, Chancellor of the Archdioceses of Delhi.
Last month, three people were arrested after church property in west Delhi's Vikaspuri was vandalised. The arrests were made on the basis of CCTV footage from the church and outside, the police said. On that CCTV footage, a man was seen coming up to the church window at 4.30 am, and punching at something after a short prayer.
"A clear pattern of orchestrated attacks is emerging as more and more churches are targeted, vandalised and set on fire," Delhi's Archbishop Anil JT Couto had said then.
Earlier in January, a minor fire was reported from a church in Rohini in outer Delhi. The Christmas crib placed outside the building was completely burnt.
In December last year, a church in East Delhi's Dilshad Garden area, the St Sebastian's Church, was burnt down in a fire that the police confirmed was a case of arson. A forensic team found traces of kerosene inside the church premises.
Christian groups have held protests and the matter was raised in Parliament too. The Home Minister had ordered an investigation by a special team.
http://www.ndtv.com/assembly/church-in-delhi-vandalised-five-days-before-assembly-elections-reports-736306