Molestation Charges Framed Against RK Pachauri by Delhi Court, Woman to Appeal for More to be Added
Appearing in the court, environmentalist and former TERI chief RK Pachauri alleged "trial by media".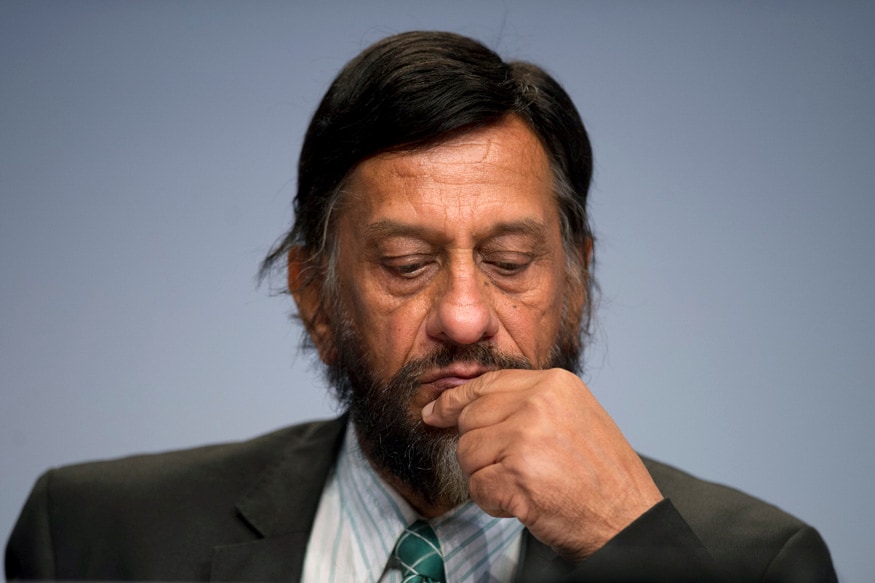 RK Pachauri was accused of sexual harassment by former colleagues at TERI. (File Photo/Reuters)
New Delhi: A Delhi court on Saturday framed molestation charges against environmentalist and former TERI chief RK Pachauri in a case that predates the #MeToo movement but has been repeatedly cited in social media debates in recent weeks.
The 78-year-old Pachauri, who had previously chaired the United Nation's Intergovernmental Panel on Climate Change, had stepped down from the panel in 2015 following a sexual harassment complaint by a researcher at Pachauri's Delhi-based The Energy and Resources Institute (TERI). Pachauri denies the charges and has sought a speedy trial due to his old age, his counsel Ashish Dikshit told Reuters.
Pachauri is accused of making physical advances, wrongful restraint, sending unwanted emails, and messages
Metropolitan magistrate Charu Gupta framed charges under Sections 354 (outraging modesty), 354A (making physical contact, unwelcome and sexually coloured remarks) and 509 (teasing and using vulgar gesture and actions) of the Indian Penal Code.
The complainant, a former colleague of Pachauri, has also been summoned to appear in court. The court has fixed January 4 and 5 for the recording of evidence.
Appearing in court, however, Pachauri alleged "trial by media", saying his family was going through a "difficult time". He has pleaded the court for an expeditious trial.
According to complainant's lawyer Prashant Mendiratta, his client will file an appeal against the dropping of charges under sections 506 (criminal intimidation), 341 (wrongful restraint), 354 (D) (stalking) and 354 (B) (assault or use of criminal force to woman with intent to disrobe).
"We will be filing a revision petition in the Sessions Court. We were waiting formal order on framing of charges. Now we will ask the court to frame charges on those sections too because we have proof of direct averments made by the complainant which makes a case for an offence under the sections he is not charged under yet," Mendiratta told News18.
The lawyer has also said that among other witnesses in the case are some former employees of TERI.
In a statement, the complainant said, "Spoken with my lawyers and understood all aspects especially with regards to challenging for inclusion of three charges. Finally, trial is committed. Made complete arrangements to be available during the said time period. What a way to start 2019. The truth will triumph."
A Delhi court had on September 14 ordered framing of molestation charges against former Pachauri in a sexual harassment case filed by his former colleague.
Delhi Police had chargesheeted the former chief of The Energy and Resources Institute (TERI) under the Indian Penal Code's sections 354A (advances involving unwelcome and explicit sexual overtures), 354B (using criminal force against a woman), 354D (stalking), 509 (word, gesture or act intended to insult the modesty of a woman) and 341 (wrongful restraint).
Pachauri was accused of sexually harassing a female colleague in 2015. He stepped down as chairperson of the UN Intergovernmental Panel on Climate Change in February 2015 and proceeded on leave from TERI, where he was the director general. Later, he also stepped down from his post in TERI.
Pachauri has denied the charges against him.
On February 26, 2017, a trial court passed an order making it mandatory for the media houses to publish or telecast the coverage of the case with a rider "in any court the allegations have not been proved and they may not be correct
He goes on trial just as the #MeToo movement sweeps India with a large number of women accusing public figures in the media and entertainment industry of sexual misconduct. A minister of state resigned last week after women accused him of making physical advances in hotel rooms and in the office during his previous career as a journalist.
India is also considering tightening sexual harassment laws, government officials told Reuters last week.
The Delhi court has charged Pachauri under sections of the Indian Penal code including sexual harrassment and outraging the modesty of a woman.
The trial begins on January 4, his counsel said.