Edited by Prasad Sanyal | Updated: December 18, 2012 16:39 IST NDTV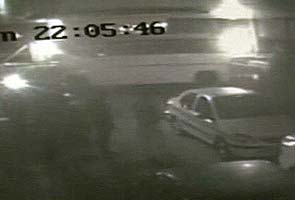 New Delhi: 
The six men who
raped
a Delhi student on a
bus
had decided to "punish" her for trying to stop them from attacking the male friend who was accompanying her, police sources said.
Four of the men have been arrested; two are missing and the police are searching for them in Rajasthan and Bihar, sources said.
The men, including the bus driver Ram Singh, had taken out the bus for a joy ride on Sunday evening. They spotted the student and her friend at the Munirka bus stop in south Delhi and called out to them saying the bus was headed to Dwarka, where the woman lives.
On the bus, the sources said, an argument began when the accused asked the man what he was doing with a young woman at that time of the night. The police sources said because she fought back hard, the assailants decided to "teach her a lesson".
The police said a man employed as a carpenter too has come forward now to say that the men on the bus used a similar ruse to rob him of Rs. 8,000.
Less than an hour before the rape incident, the men on the bus reportedly called out to the carpenter in R K Puram sector 4, and offered him a ride. He got on and was robbed, he has alleged.
The man was then dumped out of the bus on the busy outer Ring Road near the Indian Institute of Technology, Delhi, the police said, and the bus turned around to head towards Munirka, where the student and her friend boarded it.
Related articles