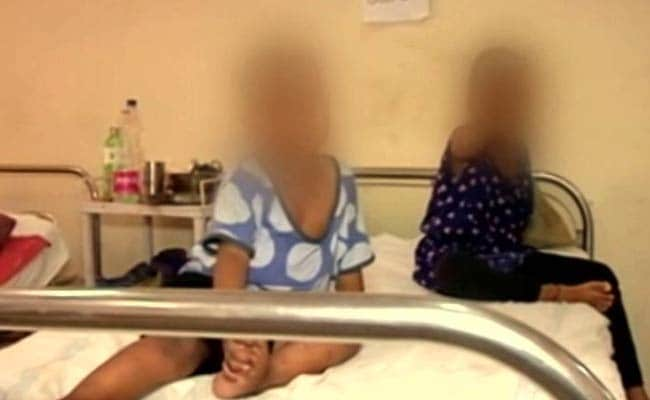 NEW DELHI: 
When the police broke into a house in Delhi on August 19, alerted by the neighbours to a stench, they found what would shock even the most hardened eyes. In a dark, locked room were two little girls, barely alive, wounds and worms on their bodies.
The girls are in hospital, being treated for an infection in their brain.
The police are piecing together their story after talking to neighbours and relatives.
The sisters, eight and three, have been abandoned by their parents.
Their mother allegedly left with their brother two months ago. Their father, said to be an alcoholic, left on August 15 and never returned.
Since then, the sisters had been in the room, without food or water.
So bad was their state that a fetid smell filled the house and soon reached the neighbours, who called the police.
The police say the family had fallen into bad times and had run out of money.
The girls' father remains missing.
Their grandmother has been tracked down by the police; she lives in a home and has allegedly refused to take the girls.
The police have asked the Child Welfare Committee to keep the girls in hospital until they have recovered fully, before arranging any shelter for them.
"I can't even express what a bad condition the girls were in," said Swati Maliwal, the chief of the Delhi Commission for Women, which has decided to take charge of the girls.
Ms Maliwal commented: "We don't want the children to go back to such a family. How could they abandon these girls?"http://www.ndtv.com/delhi-news/girls-3-and-8-left-to-starve-at-home-in-delhi-abandoned-by-both-parents-1450660