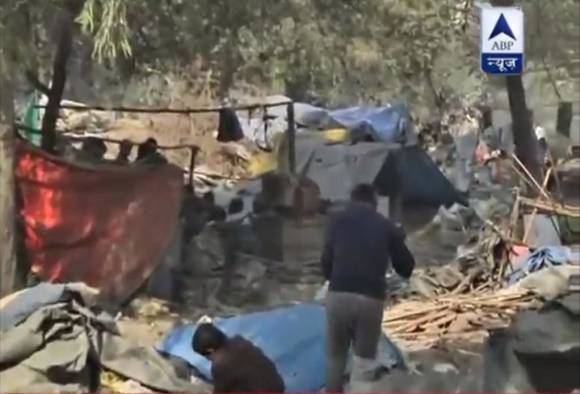 New Delhi: Delhi Government on Sunday ordered magisterial enquiries into the Shakur Basti demolition and the death of the six month-old child.
Separate probes will be conducted into demolition drive and the child's death.
Earlier today, a delegation from the Indian Railways met Delhi Chief Minister Arvind Kejriwal and a decision was made to rehabilitate the razed slums immediately.
"The Chief Minister told us that there has to be provision to resettle the slum dwellers before demolishing slums. He also quoted some laws and regulations concerning this matter. Whatever action we take is in accordance with the laws of the Centre and of states. We will now consult with the ministry and proceed according to their guidance," General Manager Railways A.K. Puthia said after meeting Kejriwal.
More than 500 slums were demolished in an anti-encroachment drive conducted by the Indian Railways in Shakur Basti on Saturday.
Slum residents created an uproar after a child was found dead. They alleged that then child had died in the anti-encroachment drive.
Railway sources, however, have denied the allegations, saying that the death of the child occurred in one of the slums around 10 am and had nothing to do with the removal of encroachments.
The residents also insisted that their homes were demolished without any prior warning or notice.
According to the Railways, a number of notices were issued to encroachers to vacate its land during the last nine months, but the locals did not vacate.
ww.abplive.in/india-news/delhi-government-orders-probe-into-shakur-basti-slum-demolition-drive-259847?utm_source=twitterfeed&utm_medium=twitter