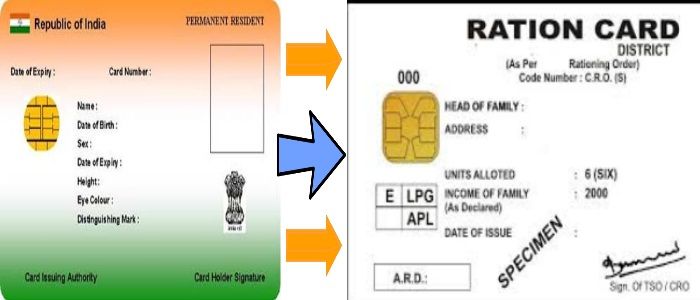 The Delhi Rozi Roti Adhikar Abhiyan had filed a case in the Delhi High Court against Aadhaar being made mandatory for receiving ration under the National Food Security Act. The matter was heard today. A brief note on the proceedings in court is given below-
Writ Petition reg Aadhaar
In today's hearing the GOI wanted the petition to be dismissed as similar petitions are pending before the SC but the judges declined the request. The Court expressed concern about people not being able to access their rations due to Aadhaar. It was highlighted by Delhi Rozi Roti Adhikar Abhiyan (DRRAA) that Aadhaar is leading to exclusion in two ways-
a) It has been made mandatory for applying for a ration card- this has led to large scale exclusions as those families which did not have aadhaar, have not got ration cards. Also, in many families, at the time when ration cards were being made in Delhi those members who did not have aadhaar were  not added to the ration cards. As under the  National Food Security Act (NFSA), 5 kg of foodgrains per person is to be given for all the people listed on the ration card, many families are unable to access their full entitlements of ration.
b)Two years ago the Delhi government initiated a pilot in 42 ration shops of delivering rations through Aadhaar enabled POS (Point of Sale) device. Despite evidence of POS devices not functioning, problems of network coverage, problems with biometric failures, the government is reportedly  making POS mandatory for all shops. In the 42 shops where POS devices were installed, several families faced problems in accessing their ration due to biometric failures.
After hearing the problems faced by people, the Court appointed Mr. Zoheb Hossain (advocate) to act as a commissioner of the court and meet with people who are being excluded from food security due to Aadhaar and also visit the shops where POS devices were installed. He was requested to report back to the court on the problems being faced by people who are being denied their ration entitlements due to Aadhaar. The matter was heard by a bench of the Acting Chief Justice Geeta Mittal and Justice C. Hari Shankar.
Please find attached with this email:-
1. Original petition filed in the Delhi High Court
2. Affidavits of some of the people who have been excluded due to Aadhaar
3. A Report done by the Delhi Rozi Roti Adhikar Abhiyan (DRRAA) on the implementation of transparency, grievance redress and accountability provisions of the National Food Security Act in Delhi can be accessed at https://drive.google.com/file/d/0B3oQ77E3KGKBcmtZSDNKTHo3dkU/view?usp=sharing