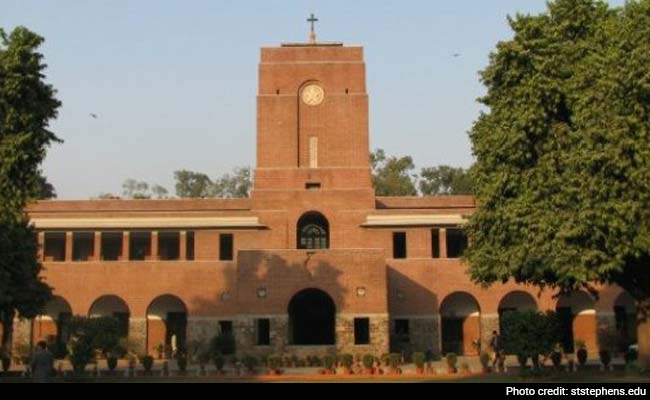 NEW DELHI: 
 A case of sexual harassment has been registered against an assistant professor of Delhi University's prestigious St Stephen's college after a student filed a complaint with the police last Thursday.
The student, who was pursuing a post-doctoral thesis in chemistry at the college, has alleged in a seven-page complaint that the assistant professor, Satish Kumar, had harassed her for two years. She claims that the professor had sexually assaulted her in October, 2013 but she never pressed charges fearing for her career. The professor had then apologised to her, she says.
The woman alleges that the harassment continued; the professor would 'touch her inappropriately' in the lab and often hug her. He once allegedly threatened to pour sulphuric acid on her if she did not wear a yellow sari to the lab. He allegedly also tried to discuss sex and relationships, says the complaint.
The professor allegedly stopped guiding her when she didn't respond to his alleged advances.
She also told the police that she went to the college principal Valson Thampu last December, but instead of helping her, he asked her to withdraw her complaint.
The student has claimed that due to the harassment, her academic dissertation was affected. The student will be recording her statement in front of a magistrate today.
No arrest had been made yet, but the police say they will summon the college authorities and seek records.
St Stephen's said in a statement on Friday "…the complaint was duly and promptly forwarded by the principal to the ICC and an inquiry, following proper procedure, is underway. The said inquiry is nearing completion."
http://www.ndtv.com/delhi-news/sexual-harassment-case-registered-against-assistant-professor-of-st-stephens-college-773504