This Woman Made A Big Contribution In Designing The Indian Flag And Sadly, No One Knows Who She Is
It may be commonly known that the Indian flag – patriotic pride dressed in saffron, white and green – was designed in 1921 by Pingali Venkaiah. But what if we told you this common knowledge is not the whole truth? According to The New Indian Express and Mission Telangana, new research shows that this is not the entire truth.
A study by Capt. L. Panduranga Reddy recently substantiated claims that while the current Indian National Flag evolved over several decades of the independence movement, it was a woman from Hyderabad who gave us the final tricoloured beauty that we call our flag. Surayya Tayyabji made the remarkable and incredible contribution that gave us our flag as we know it today.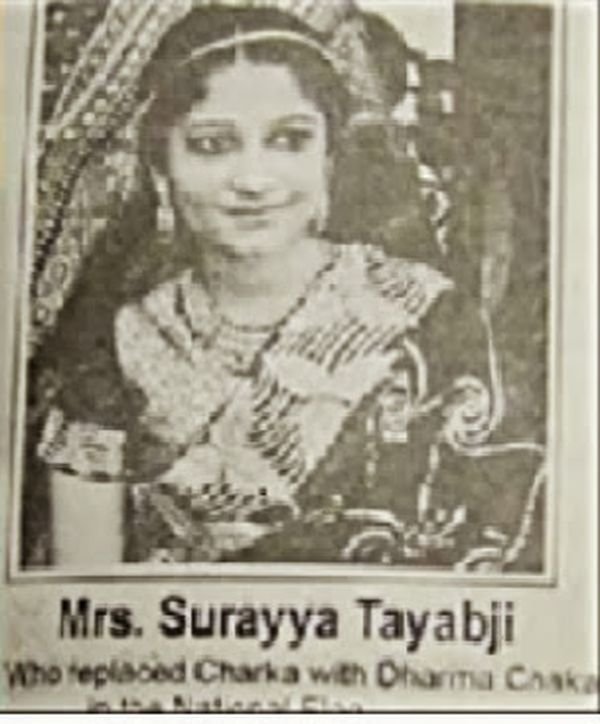 Source: Google Plus
To begin with, the Home Rule League movement by Bal Gangadhar Tilak and Annie Beasant merged with the Congress who added a charkha to their flag. It is at a meeting in 1921, that Venkaiah is supposed to have presented the tricolour inspired from Lala Hansraj and Mahatma Gandhi's ideas. However, there is no mention of this in accounts of meetings within the Congress or in the contemporary newspapers of the period – both vernacular and English.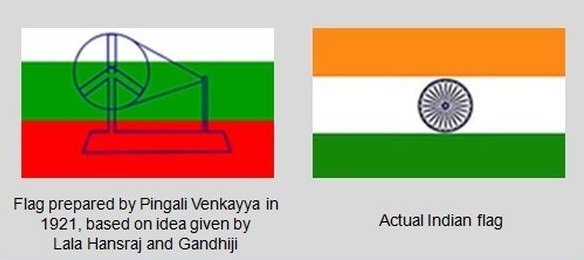 Source: Mission Telangana
Meanwhile, erudite English historian Trevor Royle revealed in his book The Last Days of the Raj that the final National Flag was made by Surayya Tayyabji – wife of Badruddin Tayyabji – an ICS officer in Prime Minister's office in 1947 and niece of Sir Akbar Hydari of Hyderabad. According to Royle, the flag was designed and approved on July 17, 1947.
He wrote: "By one of those contradictions which run through India's history, the national flag was designed by a Muslim, Badr-ud-Din Tyabji. Originally the tricolour was to have contained the spinning-wheel symbol (charkha) used by Gandhi but this was a party symbol, which Tyabji thought might strike the wrong note. After much persuasion Gandhi agreed to the wheel because the Emperor Ashoka was venerated by Hindu and Muslim alike. The flag which flew on Nehru's car that night had been specially made by Tyabji's wife."