Kadambini Ganguly was the first female practitioner of Western medicine in India, the first female to gain admission in Calcutta Medical College, and she bagged the top spot as the first female to achieve various other monumental goals. Breaking barriers at a time when it was unheard of for women to even leave their households, Kadambini was one of the most liberated Indian women to have ever lived.
Kadambini Ganguly was an accomplished professional in the late 19th century British India. She was not only the first female medical practitioner trained in western medicine in India, but also the first female to graduate college (alongside Chandramukhi Bose) in the British Empire. She was a vocal activist for women's emancipation, a dedicated doctor, & a freedom fighter.
Despite these achievements not much information is available on the life of this great woman. In fact there are hardly any photographs available that capture her life events. It therefore becomes all the more important to tell her story, to retrieve her from oblivion & save her story from being lost from the pages history.
The First Woman to Attend College
Kadambini was born in Bhagalpur, Bihar, in British India, into a progressive Brahmo Samaj family. Her father Brajkishore Bose, was a schoolteacher & advocated for Kadambini's education. She finished her schooling from Dacca (now in Bangladesh) and Calcutta (now Kolkata). Her family hailed from the Barisal district in Bengal, now in Bangladesh.
When Kadambini realized she couldn't attend college since women were barred, she fought back. She found support in Dwarkanath Ganguly, a teacher at her Bethune School. Dwarkanath was a liberal Brahmo Samaji & a great mentor. Finally, Calcutta University submitted to their demands, & Kadambini cleared the entrance exam in 1878 to attend the affiliated Bethune College. In 1882 Kadambini graduated with an arts degree from Calcutta University, alongside another female candidate Chandramukhi Bose who was from Dehradun. Thus Kadambini & Chandramukhi became the first two female graduates from India & the entire British Empire.
At the age of 21, Kadambini married Dwarkanath in 1883. But since Dwarkanath was 17 years older & a widower, the alliance was met with resistance from the society. The couple however was unfazed, & Dwarkanath remained a strong supporter of Kadambini's professional aspirations throughout his life.
Kadambini & Dwarkanath Ganguly
Apart from education, she challenged everything the society deemed acceptable at every step. She married her teacher, Dwarakanath Ganguly, a prominent Brahmo Samaj leader from the Banga Mahila Vidyalaya, who was 20 years older to her.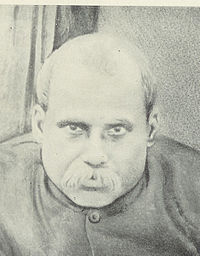 Not one Bramho member accepted their wedding invitation.
When most thought she would put an end to her education after graduating, Dwarkanath encouraged her to study medicine. Her decision to do so as a woman received severe backlash in the Bhadralok (upper caste Bengali) community.
So much so that the editor of the popular periodical Bangabasi, Maheschandra Pal, referred to her as a courtesan in his piece.
Angered by the editor's shenanigans, Dwarakanath confronted him, and in a not very subtle manner, made him swallow the piece of paper where that comment was printed. He was sentenced to six months' imprisonment and paid a fine of one hundred rupees.
Becoming one of India's first woman doctors.
But the road to becoming a doctor was a difficult one. Calcutta Medical College refused to admit Kadambini as a candidate despite her merit because there was no history of Indian women studying there.
Dwarakanath, for the longest time, had also been campaigning to ensure accommodation and enrollment of female students in Calcutta Medical College. It was only after the couple legally threatened the authorities, did they allow Kadambini to study.
1886 marked her record as one the first Indian women physician eligible to practice western medicine alongside Anandi Gopal Joshi. She received her GBMC (Graduate of Bengal Medical College) degree, allowing her to practice.
She even left for the United Kingdom in 1892 to get more experience in her field and received various certificates from Edinburgh, Glasgow, and Dublin. After returning to India, she worked for a short period in Lady Dufferin Hospital and started her private practice later.
---
---
Kadambini openly spoke against the Calcutta Medical College's practice of not admitting female candidates at the Medical Conference of 1915.
It was her provoking lecture that led the university authorities to amend their policies and open their doors to all female students.
Her husband's death in 1898, made her mostly withdraw from public life and affected her health too. A year before her death, she visited Bihar and Orissa to help women mining labourers.
Until the day she died, she did not turn down any of medical calls. She died on 7th October 1923, fifteen minutes after returning from one of her regular medical calls. Unfortunately, she left the world, before any medical aid could reach her.
The First Female Doctor to Practice Western Medicine
Soon after graduating college Kadambini decided to go to the medical school. Only Madras Medical College had started admitting female students in 1875, while the Calcutta Medical College (CMC) did not allow any females to enter. Dwarkanath & Kadambini took upon themselves to change this rule! They fought against the status quo, & Kadambini became the first woman ever to enroll in CMC in 1884. She even earned a fellowship of Rs. 20/month from the government.
This was a great victory for women's education efforts in the country. Not surprisingly though the idea of a female becoming a doctor was not welcomed by the orthodox society. Even some of the professors of CMC were not happy with the inclusion of women! So much so that one professor did not let Kadambini pass one of her subjects. As a consequence, instead of an MB degree, Kadambini was awarded the Graduate of Medical College of Bengal (GMCB) degree in 1886.
The same year Kadambini was appointed to Lady Dufferin Women's Hospital, Calcutta. But it was not a pleasant experience as she felt being looked down upon by the fellow doctors, as she did not have a MB degree. She quickly realized that she needed more qualifications to gain the respect of her peers. She sailed to England in 1893 & obtained triple diploma in Licentiate of the College of Physicians, Edinburg (LRCP), Licentiate of the College of Surgeons, Glasgow (LRCS), & Licentiate of the Faculty of Physicians and Surgeons, Dublin (LFPS) from the Scottish College. Upon her return she was promoted to a senior doctor position & also started to maintain a thriving private practice.
Her achievements were noticed by the likes of Florence Nightingale, the founder of modern nursing. In a letter to her friend Nightingale mentions that she has been asked to recommend Kadambini to the female ward of a Calcutta, hospital & had the following words of praise-
"… (She) has already passed what is called the first licentiate in medicine and surgery examinations and is to go up for the final examination in March next. This young lady, Mrs. Ganguly, married! After she made up her mind to become a doctor! and has had one, if not two children since. But she was absent only thirteen days for her lying-in!! And did not miss, I believe, a single lecture!!" — Florence Nightingale, praising Kadambini in an 1888 letter
Life Beyond Medicine
Beyond being a successful doctor, Kadambini fulfilled her domestic duties by raising 8 children, 3 of which were stepchildren. She was also very deft at needlework & known for her lace-making skills. As an activist for women's emancipation, she spoke for the rights of women coal miners in Bihar & tea estate laborers in Assam. She attended the Indian National Congress's session in 1889 in Bombay, as one of the 1stfemale attendees. She took the lead in organizing meetings; including the 1906 Women's Conference on the aftermath of the Bengal partition in Calcutta, & presiding over the 1908 meeting to express sympathy with workers on Satyagraha(non-violent resistance) from Transvaal in South Africa.
Social movements
Her thoughts were radical. She was at the forefront of several social movements. She was instrumental in the fight that sought to improve conditions of female coal miners in the Eastern India. She was also a part of the Indian National Congress' first ever female delegation (women who were selected to vote) in its 5th session.
When the Partition of Bengal divided the country in 1906, Kadambini organized the Women's Conference in Calcutta for solidarity and served as its president in 1908. In the same year, she openly supported the Satyagraha and mobilised people to raise funds to support the workers.
She served as the President of Transvaal Indian Association formed after the imprisonment of Mahatma Gandhi in South Africa and worked tirelessly for Indians there.
Kadambini went on serve as a doctor for 37 years, until her death in 1923 at the age of 62. At a time when higher education for women was unthinkable, Kadambini became one of the 1stwomen who could have a flourishing STEM career. Kadambini's story shows that if you have a vision that you won't give up, you can open new roads in the unlikeliest terrains!
According to American historian David Kopf, Kadambini was "the most accomplished and liberated Brahmo woman of her time."
Despite being occupied in various other fields, she never gave up her medical career, pursuing it right till her last breath quite literally as she died of Tuberculosis in 1923 just after operating on a patient. Yet Kadambini lives forever in the hearts of many as a symbol of liberation, a pioneering woman and a skilled doctor who broke barriers
As a champion of women's education and rights, Kadambini Ganguly may have long gone, but she will never be forgotten!
Timeline:
1861- Born in Bhagalpur, Bihar, British India

1878- Admission in Bethune College for undergrad education

1882- Graduated with Arts degree from Bethune College, affiliated to Calcutta University

1883- Married Dwarkanath Ganguly

1884- Joined Calcutta Medical College

1886- Graduated from Calcutta Medical College with a degree in medicine

1888- Received appointment at the Lady Dufferin Women's Hospital, Calcutta

1889- attended the Indian National Congress convention in Bombay

1893- Went to England for Triple Diplomas from the Scottish College

1923- Passed away
---
---
Artist's Note:
Kadambini Ganguly studied in Calcutta Medical College (CMC) during the late 19th century. In this image I have tried to recreate the environment of a room inside CMC.
In the background two anatomical plates have been incorporated. Jules Germain Cloquet, a French physician & surgeon, drew the plates. Cloquet was a skilled artist, in his best-known work, Anatomie de l'homme, most of the 1300 illustrations were drawn by him. Cloquet's anatomical plates were the chief source of teaching anatomy throughout Europe & its colonies in the mid-late 19thcentury. From Jayanta Bhattacharya's seminal paper on CMC history, "Persons to Hospital Cases: The Rise of Hospital Medicine and the Calcutta Medical College in India", I came to know that during Kadambini's time Cloquet's plates were frequently used as teaching material in CMC. The description (about the wooden partitions) has been documented in the 100 years anniversary magazine of CMC.
In the upper right corner of the background, a glimpse of a framed CMC photo is shown. The inspiration was a photograph of CMC, captured by 'Bourne & Shepherd' (the first professional photo studio in Calcutta & colonial India).