Trump has reinstated the Global Gag Policy, but its on-ground impact will be damaging across the world. Women, as always, will be the victims.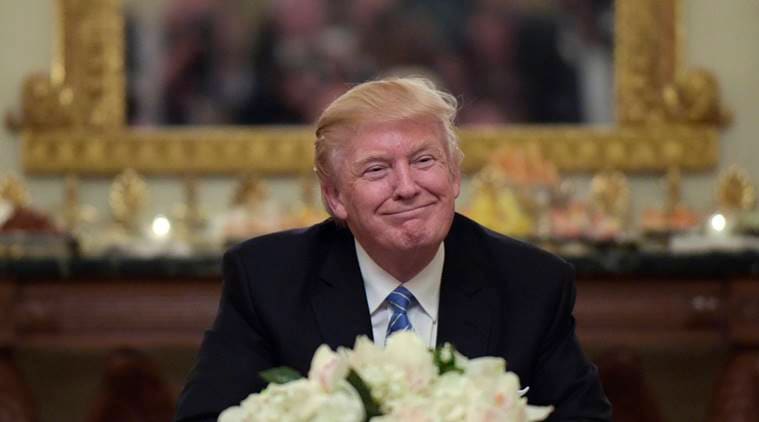 Trump has reinstated the Global Gag Policy, but its on-ground impact will be damaging across the world. Women, as always, will be the victims. Source: AP Photo/Susan Walsh.By a simple stroke of a pen, Donald Trump reinstated the Global Gag Rule which denies funding to non-governmental foreign organisations, prohibiting them from encouraging abortion and investing in abortion-related healthcare in their countries.
It was the Republican President, Ronald Reagan who established the Global Gag Rule (also known as the Mexico City Policy) for the first time in 1984 in Mexico, in a spirit to advocate the characteristic Republican pro-life stance. By doing so, he was making a telling statement that went on to impact several women across the world. Since 1984, the trajectory of the Global Gag Rule has been a see-saw-ish affair, depending on the proceeding Presidents' party leanings. For example, the gag rule was rescinded when Bill Clinton came to power (Democrat; 1993), reinstated when George W. Bush was elected (Republican; 2001), repealed by Barack Obama (Democrat; 2009), and now reinstated by Donald J. Trump in 2017. So far, the Gag Rule (which globally affects the lives of millions of women) has solely been dependent on each United States Presidents' whim.
But here's the kicker: the draconian rule not only tells foreign NGOshow the US aid funds can be used, but also asserts that if they wish to be "eligible" for the US Family Planning assistance, they must refrain from spending their own money on providing abortion and abortion-related services (which include distribution of information, supplies and counseling to women). In 2017, the weaning of US funding from abortion-related/reproductive healthcare after eight long years of Obama's administration is going to be colossal – particularly in developing nations.
India will be one of the countries that will be hit. Back in 2006, 69.1 per cent of women reported satisfaction in terms of using the modern contraceptives in order to avoid pregnancy. These contraceptives were provided by USAID (United States Agency for International Development), that is a major source of healthcare funding in India. In 2015, USAID reportedly (bit.ly/2jULgE7) spent 21 million dollars on Family Planning and Reproductive Health in India, and a year prior to that, it spent 13.9 million dollars. If the funding is blocked, imagine the detrimental consequences on the women in rural India.
In 1984, when Reagan introduced the Gag policy for the first time, Guttmacher Institute's (a US-based leading research organisation that is a fierce advocate of women's sexual and reproductive rights) then president, Sharon Camp called it an "attack on the international family planning program". She visited countries like India that were affected by Reagan's Gag Policy and reported to the US-based Population Action International (PAI) that, "In India, many leading family planning organisations and health care providers simply closed down" due to the sudden absence of US funding. In other developing countries like Turkey and Ethiopia, a number of rural clinics had to curtail their expansion and limit the hiring and training of nurses and doctors.
While the Republicans resolutely claim that the Global Gag Rule will starkly reduce abortion, it wouldn't. In fact, studies suggest that whenever the Global Gag Rule has been put in place, it has increased the number of abortions across the world. Think about it: If women are not provided free or affordable contraceptives in developing nations like India, it will escalate the chances of unwanted/unplanned pregnancies. It would also threaten the lives of women who will be forced to opt for unsafe and unhygenic abortions. Trust me, there is research to prove it (bit.ly/2jMVjJg).
PAI's President Suzanne Ehlers released a statement saying that, "Trump's global gag rule will obstruct and destroy the work of health care providers who are often women's main — and sometimes only — source for reproductive health care, and their entry point for receiving a wide range of primary health care services."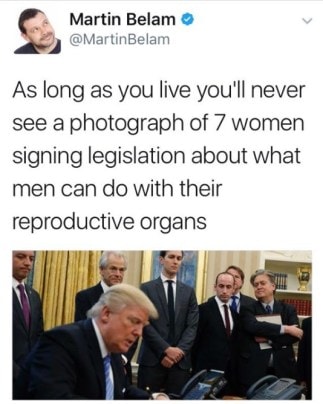 America is aware of the detrimental damages Trump's reign is going to bring to women with his efforts to suck out funds from Planned Parenthood. A day after Trump was sworn in as the country's new President, women and men in large, heaving numbers stormed through the streets of Washington, New York and other cities across the United States, voicing their need to have their fundamental rights (which include reproductive rights) to be protected.
While Trump has conveniently reinstated the Global Gag Policy, its on-ground impact will be damaging across the world. And women, as always, will be the victims.
courteys indian express